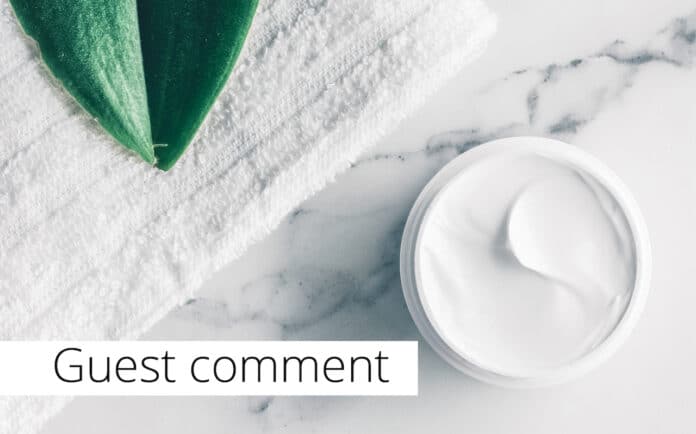 Cosmetics products come in all shapes and sizes. From face moisturizer and serum, to hair gel and toothpaste, the industry is expansive. Back in the olden days, charcoal was the only option to clean teeth, now Colgate alone makes over 1,000 different types of products.
That's a lot of cosmetics products and with each and every one comes packaging: external secondary packaging such as boxes and packets, and the primary packaging that holds the product itself – usually made from plastic.
The plastic waste problem has exploded into the consumer consciousness in the last few years, with the EU Single-Use Plastics Directive born as a result. We have seen supermarkets introduce charges for carrier bags and a kick back against plastic-based drinking straws, utensils and take-away food boxes. However, we are yet to see a widespread move away from plastics in cosmetics packaging. That can – and must – change.
The power and problem of plastic
First, it's worth understanding exactly why plastic is so ubiquitous in cosmetics packaging. Simply put, it boils down to cost and performance. Cosmetics are overwhelmingly a 'wet' market, with many products typically coming in the form of liquids, pastes or gels. This means packaging must be water- and grease-proof and not degrade in contact with liquid, even over long periods of time. It is difficult to find a low-cost alternative that matches plastic for performance on this front.
However, the need to wean ourselves off our societal plastic addiction is undeniable. Plastics degrade extremely slowly in landfill, and when they do, they release harmful microplastics into the environment. These eventually find their way into the water table and the food chain – and that's only the plastic that makes it to landfill. We've all seen the images of oceans full of plastic waste.
Furthermore, most of the plastics we use today are produced from oil – a non-renewable and finite resource.
Changing behaviours?
There are compelling environmental reasons to move away from plastic packaging then, but there is also a persuasive business reason: consumer demand.
New York University's Center for Sustainable Business recently found that 50% of sales growth for consumer packaged goods between 2013-2018 came from sustainably-marketed products – even though said products accounted for less than 17% of the market.
There is a clear consumer preference for sustainable products, and consumers are doing their part by buying them when available (and price premiums aren't prohibitive). It's up to the industry to provide options and make it easy for consumers to find and choose eco-friendly packaging.
Fibre alternatives
So, how do you reduce plastic waste from cosmetics packaging? One way is to reduce the overall volume of packaging used for each product; we will all have had products that have a seemingly unnecessary amount of packaging. Smarter design can help reduce plastic use but won't eliminate it entirely.
To do that, we need to find an alternative material that can replicate the properties that make plastic successful. On this front, there has been considerable progress. Stora Enso recently introduced a new paperboard tube for cosmetics, such as skincare creams, that is an alternative to plastic. The advantage of paperboard products is that they are created from renewable resources that grow back if their sources are sustainably managed. In addition, renewable materials such as paperboard typically have a much lower carbon footprint than plastics.
However, as anyone who has had an Amazon delivery left outside in the rain will know – paperboard products do not perform well when wet. To replace plastics in packaging entirely, paperboard requires a thin, high performance barrier film on the inside to offer the waterproof and other protection required in primary cosmetics packaging. Already today, there are bio-based alternatives available and work is ongoing to ensure that they will meet the high barrier demands of the cosmetics products. Similarly, elements such as caps are still mainly plastic based, though again wood-based biocomposites are emerging as an alternative. Biocomposites consist of a blend of wood fibre and polymers that can be plant-based or fossil-based. This material could also be used to replace plastic jars with an alternative partially or fully sourced from renewable materials.
The possibilities of renewable materials are endless. One day, no doubt, we can reach the point of cost- and performance-competitive, renewable and completely plastic-free fibre-based packaging.
The prize
Progress is real and tangible. It is possible now to drastically cut plastic content and switch increasingly to renewable materials such as paperboard while still meeting the high-performance requirements of the cosmetics market. Sure, there are challenges, both technical and structural but it is possible – and as consumers are becoming increasingly eco-conscious, it is worthwhile. Customers want and deserve better alternatives. Cosmetics companies have started to respond to their needs, recognizing there is a moral and commercial imperative to do so. By partnering with sustainable materials suppliers, cosmetics companies can continue the shift away from plastic packaging. The prize? Natural beauty in the true sense of the word.