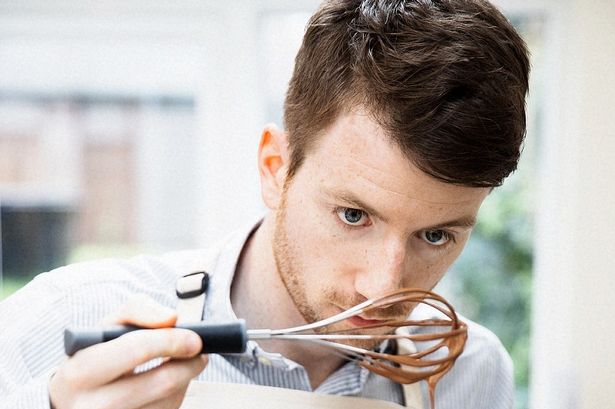 In 2016, inspired by his great-great-great grandfather – the founder of Cadbury chocolate, which was subject to a hostile takeover in 2010 – James Cadbury started the organic chocolate company Love Cocoa. Here, Jane Wolfe talks to him about how the ethical beliefs of his family have influenced his brand
How did Love Cocoa come about?
The inspiration behind it was my great-great-great grandfather John Cadbury, who set up Cadbury in 1824. I grew up close to the Cadbury factory in Bourneville and used to go there quite a lot when I was young to visit. It was such an amazing experience, especially when you're a child – you could go and smell the chocolate and try it, and I really took a shine to it.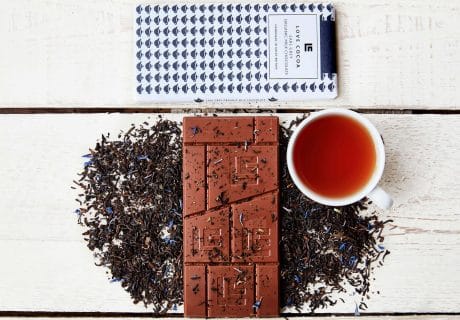 When Cadbury got taken over by Kraft about eight years ago I was just as upset as most people in the UK. At the time it was big news – little Cadbury being bullied by a big American company. In fact, many of our 10,000 Facebook followers say they support us because they are still unhappy about what happened.
Cadbury was a listed company and historically my family were very philanthropic, supporting various charities and giving away a huge amount of their wealth.  There was nothing really left in the family when it happened, so nothing could be done.
When Cadbury got taken over by Kraft about eight years ago I was just as upset as most people in the UK. At the time it was big news – little Cadbury being bullied by a big American company.
At the time I would love to have said 'Right, I'm going to set up straight away', but I was only 20. I didn't have any savings and it was probably a bit more difficult to set up a business at that time. But as you get older you get more confident at what you're doing, and about two years ago I decided to go for it. I was working in a financial job, which was very comfortable and well paid, but it didn't inspire me, so I decided to go back to my family roots as it were, and I quit my job. It took about six months to take it from the idea to the launch.
Does Love Cocoa follow the original Cadbury principals?
Cadbury was absolutely built on ethical grounds – it even bought a newspaper to campaign against the war and slavery, and promote women's and workers' rights – and yes, that really inspired me to be as ethical and sustainable as possible.
I was initially thinking about calling it James Cadbury Chocolate, but decided that this would probably cause me too many issues as a small start-up, with Cadbury now being a big American-owned company with a lot of lawyers, so I decided against it.
A lot of our customers say our chocolate tastes how Cadbury's used to taste, because when it was set up it was a premium brand and was all about being the best – it's obviously a completely different brand now.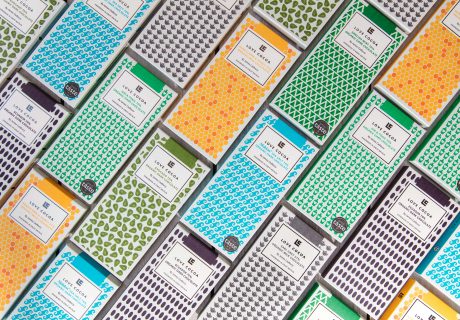 How important is fair trade to the brand?
Our chocolate doesn't carry the Fairtrade logo but it is fairly traded. We source from a supplier who trades direct and goes above and beyond Fairtrade certification, guaranteeing more than a Fairtrade price. They visit the farmers every three months and work with them to improve the way they farm.
Fairtrade is a great initiative but there is a lot of admin and bureaucracy – and the cost is high for the farms, which are usually small, family-run businesses. Direct sourcing is best for everybody: it cuts out the middle men and everybody wins – the consumer, the farmer, the company. And it's great to tell a story and to give back. In future we would love to have that direct relationship.
Our chocolate doesn't carry the Fairtrade logo but it is fairly traded. We source from a supplier who trades direct and goes above and beyond Fairtrade certification, guaranteeing more than a Fairtrade price.
Sustainability is really important to us. In terms of packaging, we are about to move to 100% non-plastic by replacing our inner plastic foil with a recyclable biodegradable one. The way the world's going I think more and more people are interested in sustainability and we definitely want to be using that as a company. That's what we believe in.
Later this year we are also going to support a rainforest charity which highlights the problems of deforestation caused by palm oil cultivation which affects lots of wildlife including orangutans. About 1% of the rainforest is getting cut down each year as a result of the cocoa trade, so we're really concerned. It's important for us to support this charity. We're just finalizing the deal, and then 10% of our profits will be going towards it.
Where is your chocolate available to buy?
When we originally launched, it was purely an online service, so consumers would get a number of bars with a card and handwritten message straight through their letterboxes. We did so well with this that lots of our customers asked where they could get our products from, which made us think we should move into stores. So at the start of 2017 I approached Fortnum & Mason and managed to get a meeting with a buyer, which was amazing ­­– and that was our first retailer. We're now stocked in Harvey Nichols, Planet Organic and lots of smaller independent stores – about 150 at the moment.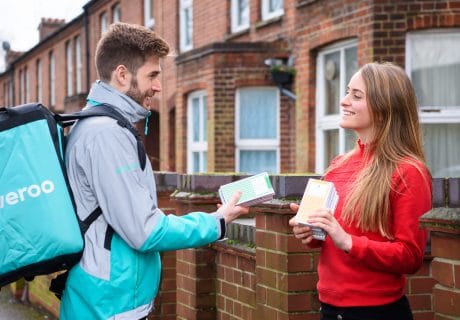 The premium chocolate market is fairly saturated, what makes Love Cocoa different?
It is a very competitive market out there at the moment and the way we try to stand out is by sourcing ingredients from England – that's one of our priorities, to work with small independent producers. For example, we use organic mint from Summerdown Farm in Hampshire for our English Mint Dark Chocolate Bar, and Maldon Sea Salt for our Sea Salt 70% Dark Chocolate Bar – which have both won Great Taste Awards – so we really do try to keep our part of it local. We're passionate about sourcing from England. Also, the chocolate is all handmade in the UK, whereas lots of premium chocolate companies don't produce in the UK, but in Germany or Italy. So being sourced from and made in the UK makes us a little bit different.
Flavour innovation is important to us too, and we have quite unusual combinations. We recently launched a new Avocado Bar and a Gin & Tonic Bar. We use freeze-dried avocado which adds a bit of creaminess and gives an avocado flavour. People love it and most of our reviews have been five star. It's fun, a bit different and a great gift. We've sold loads of them all around the world. We're always looking at trends and what we can do to push the boundaries.
The Avocado Bar is a limited edition but if people keep on buying it then we could potentially take it full-time. So we've got our core flavours, but we also want to have these special flavours that people get excited about. There are companies like Supreme clothing, which has a huge following because it releases limited edition clothes and has people queuing up for them – I'm not saying we'll have people queuing up, but we can create that limited edition demand and this is another way to stand out in a saturated market.
Do you have a target consumer?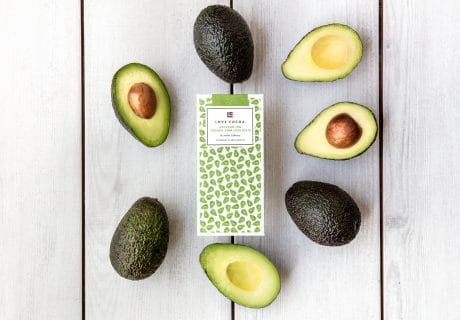 No, we have a pretty broad mix really. There are a lot of older people who love the Cadbury story and what we're doing and what we stand for, but our core range of buyers is from 25-35, possibly because our packaging is bright, colourful and trendy. We really want to appeal to everybody.
What are your plans for this year?
Last year we went into retail and grew the brand, but this year we are going to focus 100% on gifting. Firstly, we are launching some truffles; we've done the packaging and the new product development and are just going into production now. I spent a long time getting the branding and design right, and I think it's going to work really well.
And then we're going to go into more specific gifty products, so for Easter and Christmas – the usual sort of things but also trying to think outside the box to see what we can come up with. I think that in the gifting market chocolate is such a great thing to buy people, especially if it looks good, tastes good and has the right ethics behind it, so hopefully this will be our big growth market for the next year.
How do you see the chocolate market developing?
I think the premium end of the market is the place to be, which is where we are – I think that is where there is going to be the biggest growth. People are becoming more interested in what they put in their bodies and they're looking at the back of the bars. Many of the cheaper bars have less cocoa and more sugar, palm oil and vegetable fats. People are becoming more concerned about that and they also care more about the ethics, the story and what the brand stands for, and I think that is what consumers will focus on more.
I also think people will eat chocolate less but will upgrade; so where they might have bought five Dairy Milks or Snickers or whatever it may be, they will eat one or two good quality bars a week – and hopefully this is where we come in.