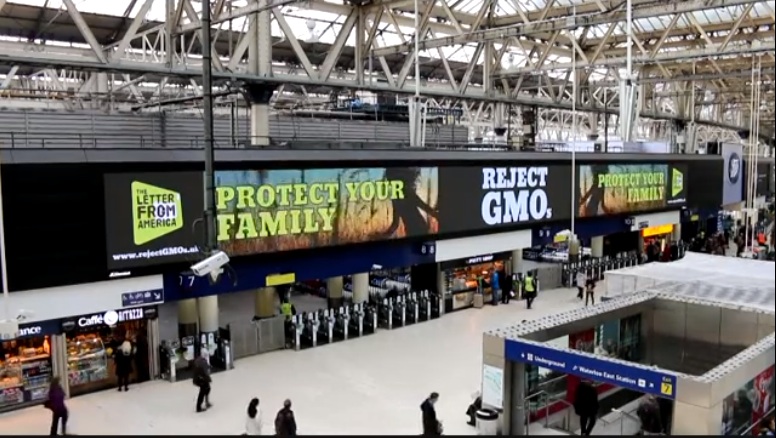 Thousands of commuters at London's Waterloo station were give some food for thought yesterday (12 November) when they came face to face with a giant billboard message proclaiming 'Reject GMOs'.
The digital ad formed part of a major day of action aimed at warning UK citizens of the hazards of genetically modified foods.
Watch the video clip here.