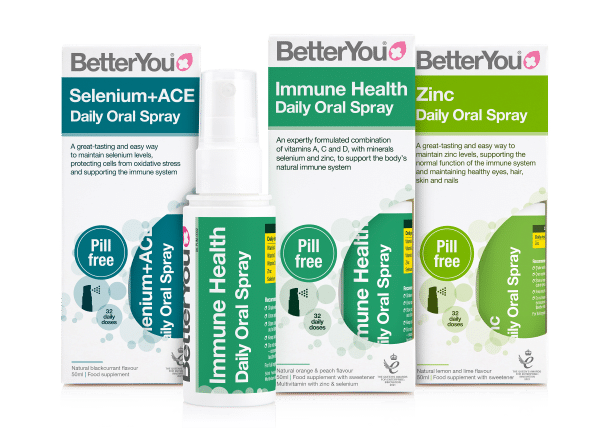 Pill-free immune support from BetterYou
BetterYou have added three brand new innovations to their award-winning oral spray range, all focused on supporting immune health.
Immune Health, Selenium+ACE and Zinc Oral Sprays provide a fast, effective, and great-tasting way to support immune defences, delivering a blend of nutrients directly to the bloodstream via the inner cheek for enhanced absorption.
The oral sprays are certified palm oil derivative free and are kind to the planet, contained in 100% recyclable, planet-friendly packaging.
RRP: £12.95 – £14.95
BetterYou
Tel: 01226 814030
Website: www.betteryou.com