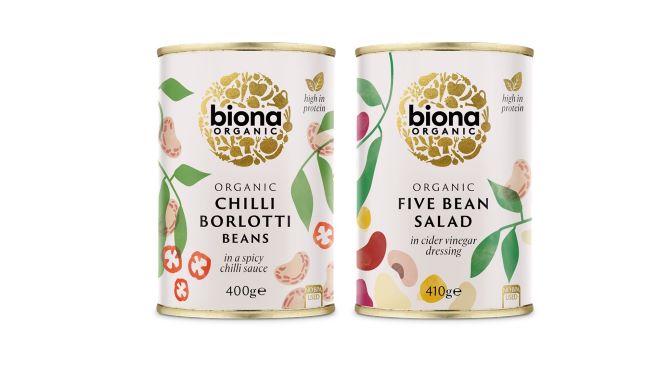 Introducing Biona Organic's NEW LOOK with additions to their much loved canned beans range!
Biona Organic Borlotti Beans in Chilli Sauce, are ready to eat and can be used on their own or to add flavour to chilli's, stews, soups and burritos.
Biona Organic Five Bean Salad mixes a variety of beans including kidney, black eye, borlotti, cannellini and butter beans with sweetcorn in a tangy cider vinegar dressing.
Biona Organic Chilli Borlotti Beans RRP – £1.39
Biona Organic Five Bean Salad RRP – £1.49
Contact: Biona Organic Tel: 02085 472775
Available from: Independent Health Food Stores