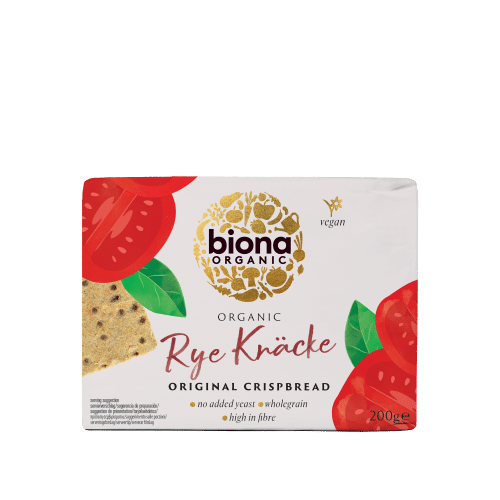 Biona's recently launched range of Organic Rye Crispbreads are a high-fibre, yeast-free and long-life alternative to bread. Crafted using only the simplest natural ingredients, organic rye flour and sea salt, Biona Rye Crispbreads contain no added stabilisers or preservatives and are vegan-friendly.
A quick and versatile lunch, they are ideal for take-home and on-the-go. With a subtle flavour and tasty crunch, they are the perfect accompaniment to fresh avocado, savoury dips or sweet spreads.
For those who want an extra nutty flavour, Biona Organic Rye Crispbreads are also available in Sesame.
RRP: £1.29 – 200g
Biona Organic
Tel: 0208 547 2775