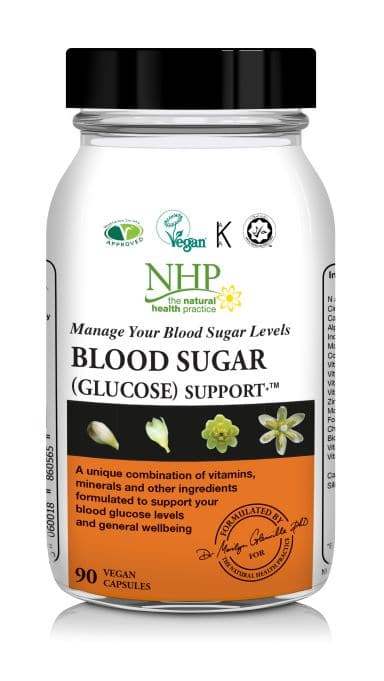 Helping to manage your blood sugar levels
A remarkable combination of 18 nutrients and herbs in one supplement designed to support your blood glucose.
Contains
• Chromium contributes to the maintenance of normal blood glucose levels.
• N-acetyl cysteine helpful for improving insulin sensitivity.
• Cinnamon shown to improve insulin sensitivity in research and has a fat burning effect.
• Other beneficial nutrients including carnitine, alpha lipoic acid, biotin, magnesium, zinc and co-enzyme Q10.
Free From Sugar, Gluten, Starch, Soya, Wheat, Dairy, GMOs, Fillers, Binders, Anti-caking Agents, Artificial Sweeteners, Flavours, Colours, Preservatives.
Nutrients in their most bioavailable form to aid absorption. Vegan and Vegetarian Society registered, Kosher and Halal approved.
RRP: £19.98
NHP
Tel: 01892 507598
www.naturalhealthpractice.com