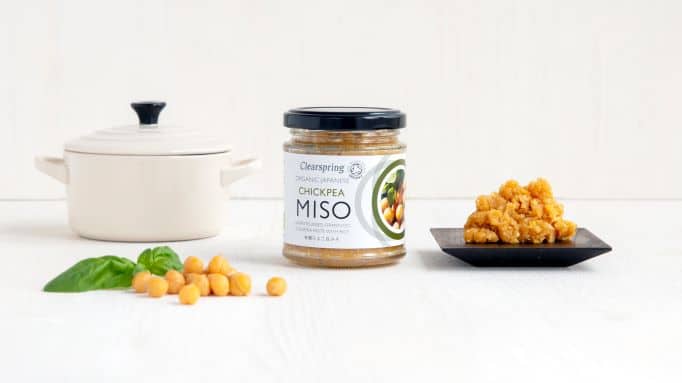 Clearspring has added an innovative new product, with a unique twist, to its authentic Japanese miso range: Organic Unpasteurised Japanese Chickpea Miso. It is made from whole organic chickpeas, mixed with rice and koji culture. The resultant non-soya recipe miso is truly innovative and one of the only such misos available in the UK and Europe.
The miso is 100% organic, GMO-free, live, fermented, unpasteurised, vegan-friendly and made using the same traditional Japanese methods as the brand's flagship Organic Brown Rice Miso.
Available in a sustainable 150g glass jar, it delivers a rich flavour which perfectly balances the nutty-sweet flavour of chickpeas with the umami flavour of traditional miso.
Clearspring
Tel: 0208 749 1781
email: [email protected]
www.clearspring.co.uk