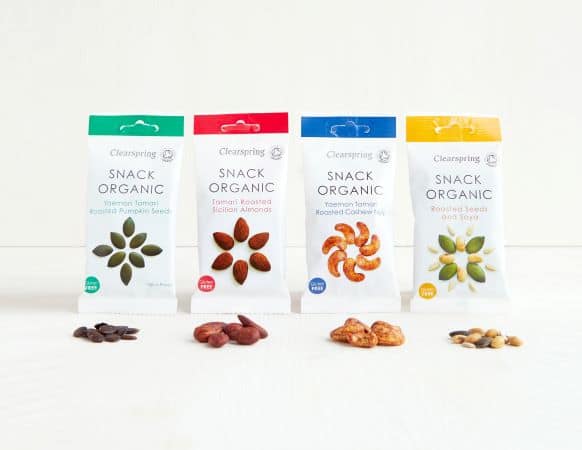 Our delicious and gluten free Snack Organic range offers a premium quality selection of moreish beans, seeds and nuts. They are packed full of flavour and have been roasted to perfection in small batches using a patented hot-air roaster process, without any additional fat.
The seeds used are grown in Europe and flavoured with our award-winning Double Strength Organic Japanese Yaemon Tamari Soya Sauce* – the perfect flavour combination of the East and West.
The range is made by our family producer, who has been dedicated to producing the finest quality, healthy, organic and nutritious snacks since 1989.
Clearspring
Tel: 0208 7491781
https://www.clearspring.co.uk/