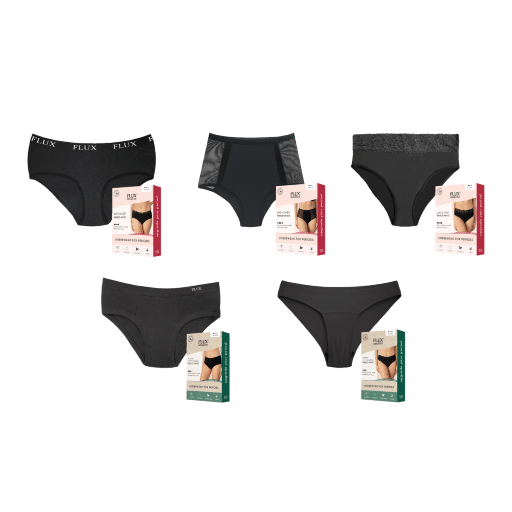 Designed to completely replace single-use disposables, FLUX Undies are a reusable and washable alternative to pads and tampons.
The clever period-proof underwear features a built-in moisture wicking, absorbent, and leak-proof panel that locks in liquid and keeps you dry for up to 12 hours.
Lasting for 3 years +, these comfortable period pants prevent hundreds of disposables from going to landfill whilst saving costs at the same time. With a wide range of underwear covering different styles, fits and flows, there's a perfect pair for everyone.
Average RRP £25.00
• Certified vegan and cruelty-free
• Ethically sourced and eco-friendly
• Free from nasties
• 100% recyclable packaging
FLUX Undies Ltd
email: [email protected]
www.fluxundies.com
See us on stand B85 at Natural & Organic Products Europe, 3-4 April 2022, ExCeL London.