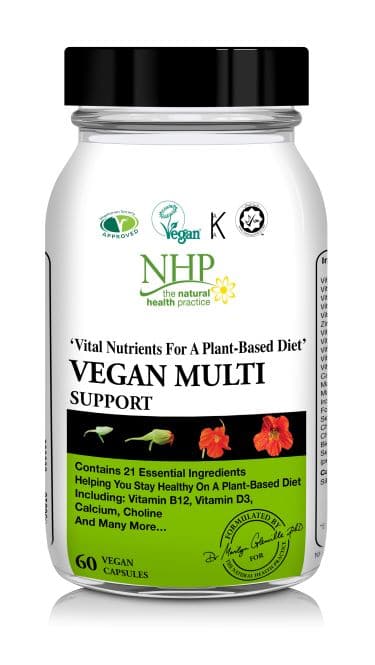 VEGAN MULTI SUPPORT
This unique combination of vegan ingredients has been formulated to support those following a plant-based diet.
Contains
Vitamin B12 which is crucial for a vegan diet as only found naturally in animal foods
Biotin for the normal release of energy
Magnesium and all the B vitamins for reduction of tiredness and fatigue
Choline contributes to the maintenance of normal liver function and is important for healthy memory and cognitive function
Free From Sugar, Gluten, Starch, Wheat, Dairy, Soya, GMOs, Fillers, Binders, Anti-caking Agents, Artificial Sweeteners, Flavours, Colours, Preservatives.
Nutrients in their most bioavailable form to aid absorption. Vegan and Vegetarian Society registered, Kosher and Halal approved.
Tel: 01892 507598
www.naturalhealthpractice.com