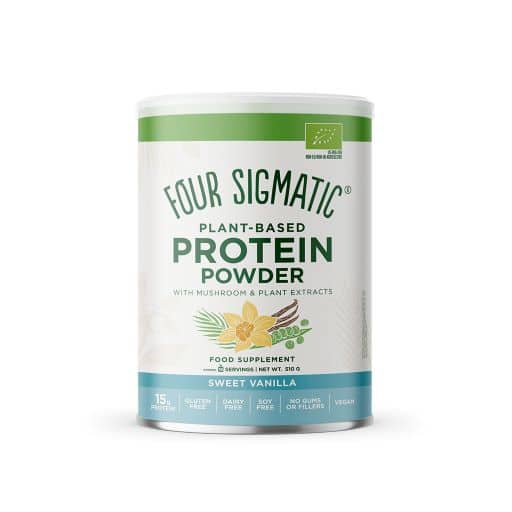 Four Sigmatic Plant Based Protein Vanilla Tube, Four Sigmatic Plant Based Protein Creamy Cacao Tube.
Repair with plant-based protein, mushroom and adaptogens.
More than helping repair muscle post-workout, organic plant-based protein with functional mushrooms and adaptogens builds overall wellness so you can work out a solution to needing to be in three places at once.
Pure Organic protein: Peas grown in the USA, hemp and pumpkin seeds picked in Europe, chia from South America, and coconut harvested in Southeast Asia.
3rd party lab tested, 18g Protein, no gums, no fillers, no stevia, no 'natural flavours'
Organax
Tel: 020 8133 2623
email: [email protected]
www.organax.co.uk