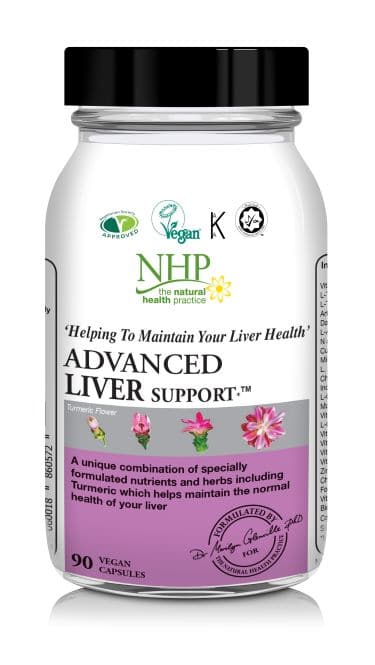 ADVANCED LIVER SUPPORT
Specific combination of 24 essential nutrients and herbs to help support general detoxification and maintain liver health.
Contains
Milk thistle, artichoke and dandelion – supports liver detoxification.
B vitamins, Magnesium  – can contribute to the reduction of tiredness and fatigue
Biotin – for the normal release of energy
Inositol – to help together with choline to iupport liver function
Curcumin – to support mood
Glutathione, Amino acids – theanine, taurine, arginine, N-acetyl cysteine, carnitine for efficient liver detoxification
Probiotics – supports balance of beneficial bacteria.
Free From Sugar, Gluten, Starch, Wheat, Dairy, Soya, GMOs, Fillers, Binders, Anti-caking Agents, Artificial Sweeteners, Flavours, Colours, Preservatives.
Vegan and Vegetarian Society registered, Kosher, Halal approved.
Tel:  01892 507598
www.naturalhealthpractice.com