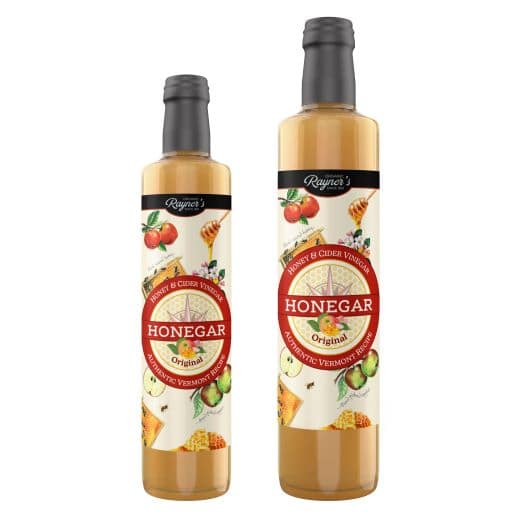 Now in our 'new-look' 500ml & 750ml bottles and label – our original, trusted recipe remains unchanged.
Nature herself works towards well-being and for over 40 years Honegar has captured this goodness for you. Honegar is a blend of unpasteurised honey and cider vinegar made from fine whole dessert and cooking apples. Honegar is formulated according to
Dr. Jarvis' original Vermont recipe as described in his book "Folk Medicine". Naturally good for you and your gut, we recommend a tablespoon of Honegar in a glass of water taken twice a day.
RRP: £5.49
Healthy Food Brands Ltd
Tel: 01403 786460
email: [email protected]
www.healthyfoodbrands.co.uk
You can also visit us on stand D11 at Natural & Organic Products Europe, 3-4 April 2022, ExCeL, London.