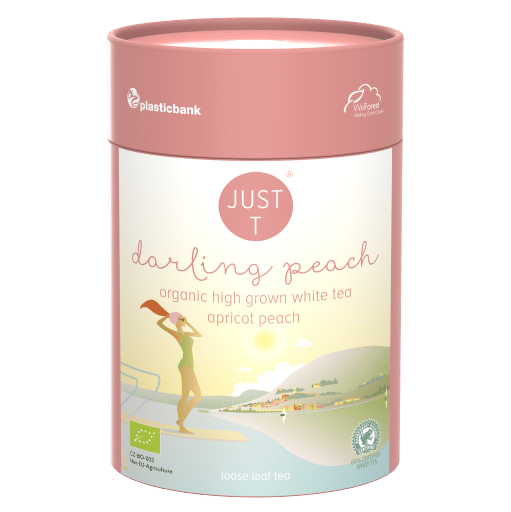 Darling Peach Organic Premium Loose Leaf Tea is one of 8 beautiful, innovative & sustainable new tea flavours from JUST T.
Jump straight into a taste experience with Darling Peach made from finest white tea and blended with only the best peaches and sun kissed apricots resulting in fruity, mild notes.
These selected, double certified, premium high-grown leaf teas, come in a sustainable, high quality FSC®-Mix certified storage tin. The inner bag is made from compostable NatureFlex* film (made from renewable raw materials & certified in the EU) for the best possible aroma protection.
Enjoyment, responsibility, quality & sustainability – Are you in?
RRP: £7.99
Available from: Tree of Life, The Health Store
Food Sellers Ltd
Tel: 01733 370900
www.foodsellers.co.uk