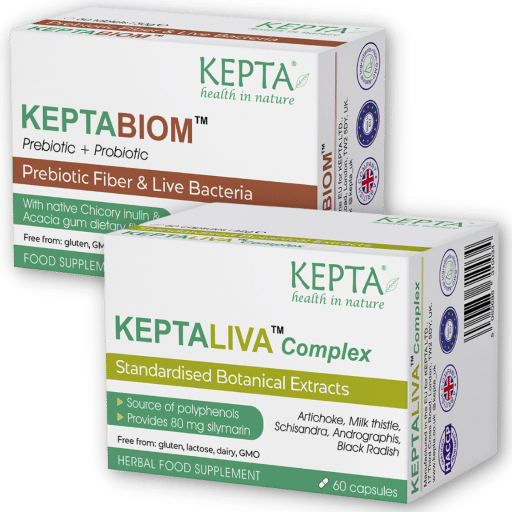 KEPTA's Advanced Formulas range was designed by scientists and aimed to support specific physiological functions and for general wellbeing.
KEPTABIOM® is an advanced synbiotic formula, consisting of well-studied live bacteria strains in combination with native Chicory inulin and Acacia gum soluble dietary fiber. KEPTABIOM® complements the gut microbiota and contributes to normal digestion.
KEPTALIVA Complex® is an advanced herbal formula developed to support the liver, gallbladder and digestion, containing standardised extracts of Artichoke, Milk thistle, Schisandra chinensis, Andrographis paniculata, Black radish, and enhanced with Bromelain.
Blister packed for protection from air and moisture.
Produced in EU under HACCP Certification.
KEPTA LIMITED
Email: [email protected]
https://www.kepta.co.uk