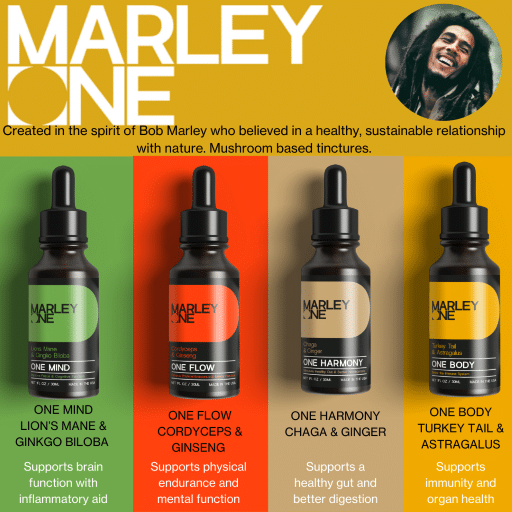 Flawless CBD Distribution will distribute the Marley one Brand across the UK. The Marley one brand is a range of functional mushroom products, which are 100% natural and nonpsychedelic, created under the Bob Marley brand. There will be five functional mushroom tinctures, to retailers across the UK. The initial lineup includes five different tinctures, each with a unique health benefit:
One Mind: A coffee-flavored blend of lion's mane and gingko biloba designed to improve focus and cognitive function.
One Flow: A peppermint-flavored blend of cordyceps and ginseng designed to enhance physical endurance and mental function.
One Harmony: A mango-flavored blend of chaga and ginger designed to stimulate gut health and improve digestion.
One Body: A berry-flavored blend of turkey tail and astragalus designed to support immune health.
One Rest: A vanilla-flavored blend of reishi and valerian root designed to help reduce tension and stress and improve quality of sleep.
Flawless CBD
Tel: 0116 2344820
www.flawlesscbd.co.uk