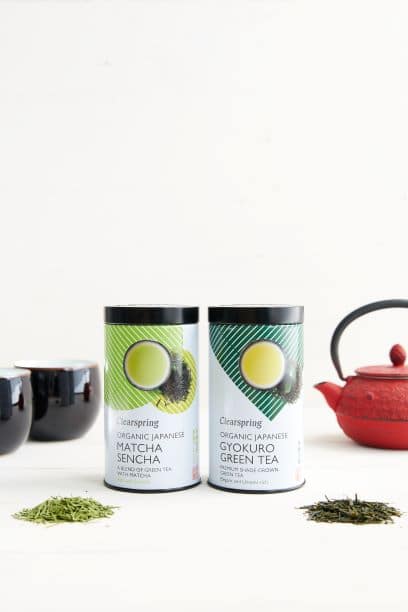 Clearspring has added two exciting new authentic Japanese teas to its loose tea range: Japanese Gyokuro and Matcha Sencha. Both are made using the highest quality, premium grade ingredients, which we have reflected by launching them in an attractive tea tin, with Clearspring's new-look design.
Clearspring Organic Gyokuro is grown in Kyoto and Kyushu, areas which produce some of the finest teas in Japan. Just like Matcha, the tender young leaves are shaded from the sun for 20 days to create its renowned Umami-rich flavour.
Clearspring Organic Matcha Sencha is a harmonious blend of Japanese Sencha, married with distinctly rich and exquisite ceremonial Matcha.
Company: Clearspring
Tel: 0208 749 1781
Email: [email protected] for wholesaler details.