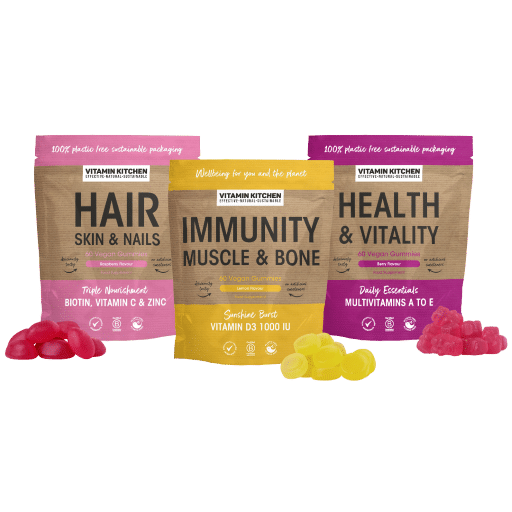 B Corp certified Beauty Kitchen have launched a range of sustainable vitamin gummies packaged in recyclable, FSC certified kraft paper, to tackle the plastic driven UK vitamin market. Each pouch containing one month's supply of vitamins.
Covering a range of nutritional needs the range includes:
• Immunity Muscle & Bone – Vitamin D3 (1000 IU)
• Hair Skin & Nails – Biotin, Vitamin C & Zinc
• Health & Vitality – Multivitamins A to E (vitamin C, A, B6 & Zinc)
Made with scientifically proven and high quality, plant-based ingredients, the Vitamin Kitchen gummies are naturally flavoured with lemon, raspberry, and berry as well as being gluten free, non-GMO, suitable for vegans and are not tested on animals.
RRP: from £14.99
Beauty Kitchen – www.beautykitchen.co.uk