Vegan and organic treats brand Rhythm 108 has announced a partnership with Freya Cox, the first vegan baker to take part in The Great British Bake Off.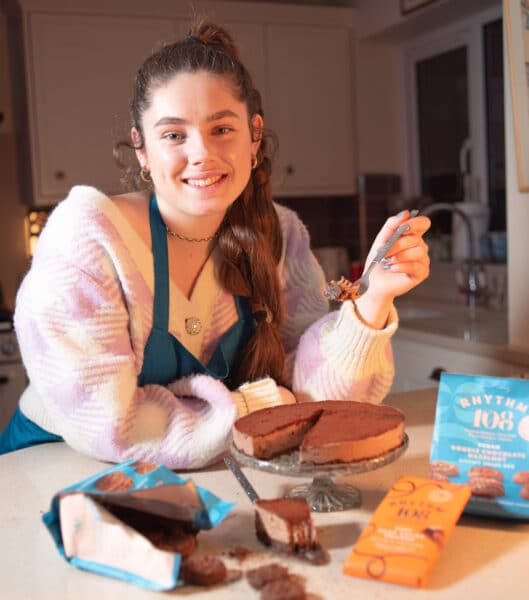 Cox will be showcasing tasty plant-based bakes using the brand's range of Swiss-made chocolate, biscuits and cookies in a bid to engage existing vegans and tempt those going vegan for the first time for Veganuary.
As part of the collaboration, Cox will share recipes for vegan desserts and treats and also visit the brand's bakery in Switzerland to meet its team of chocolatiers and pâtissiers. Further initiatives are planned for spring 2022 to further spread the 'indulgence without the compromise' message and develop the partnership.
"I have loved the Rhythm 108 products from pretty much as soon as I went vegan," explains Cox. "The Hazelnut Truffle bar was one of the first vegan chocolate bars I tried, both the texture and chocolate flavour is spot on. The team at Rhythm 108 are so passionate about the products they create, making quality a priority. Their consciousness of environmentally friendly packaging makes it even better!"
Rhythm 108 MD Sanjay Davda, adds: "We are always looking at ways to communicate the importance of the traditional methods we use to create our vegan biscuits, cookies and chocolate in our bakery in Switzerland. The opportunity to work with Freya, a passionate baker who has shown the nation what can be achieved in vegan baking, felt like the perfect fit. We are excited she will be developing recipes using our products to help showcase how plant-based treats can remain indulgent without compromising on ethics and values."
Over 70% of Rhythm 108's products are currently in fully recyclable or compostable packaging, with the final products moving into sustainable packaging this year.