Natural Products News shines a spotlight on a handful of the latest launches, campaigns, award wins and more from natural and organic brands and businesses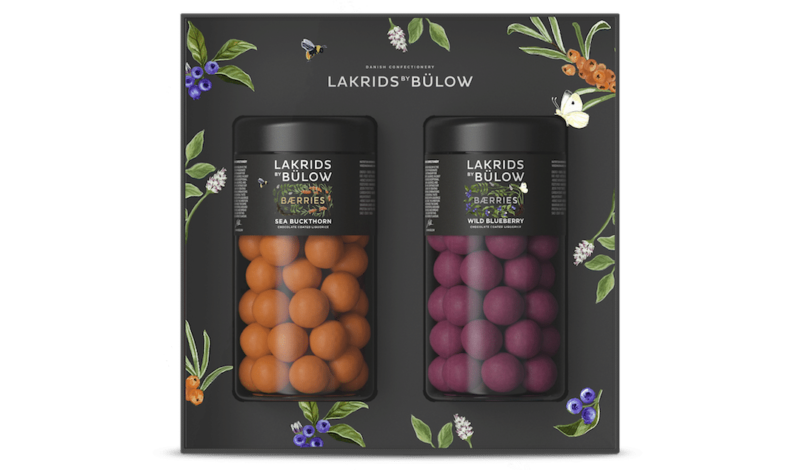 Aiming to provide a taste of late summer, Danish liquorice brand Lakrids by Bülow has introduced a new two-strong limited edition of its chocolate-coated liquorice, BÆRRIES, in Sea Buckthorn and Wild Blueberry. Sea Buckthorn, known as the lemon of the north, provides a fresh distinctive acidity to the sweet liquorice and white chocolate, which is enclosed by a delicate, crispy sugar shell. Wild Blueberry uses forest-grown mild and delicately sweet wild blueberries which have a gentle spark of acidity. The blueberries balance the dulce chocolate surrounding the sweet liquorice centre. Both variants are inspired by the unique flavours of nature found deep within the forest and alongside the coasts of Denmark. The products come in 100% recycled and recyclable plastic packaging. The brand's liquorice is now available to purchase in store and online at Selfridges London.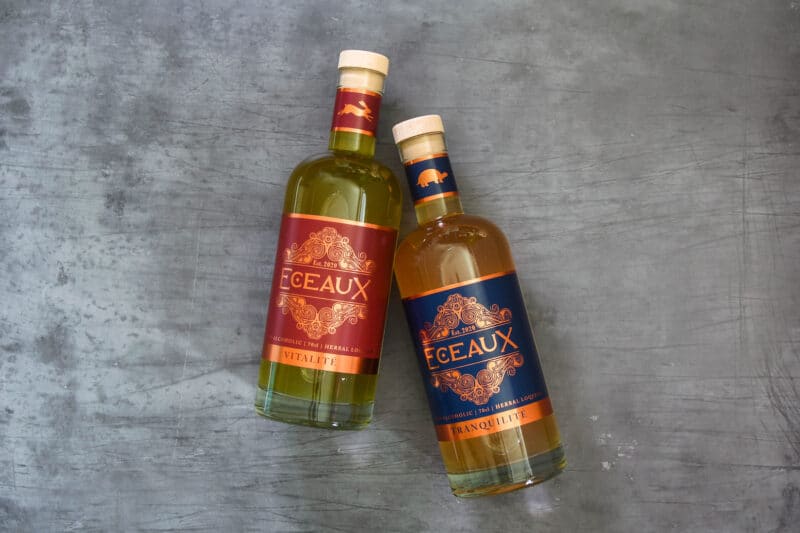 Described as 'the boldest and most intense tasting non-alcoholic spirits on the market today', alcohol-free drinks brand Eceaux has launched into the market with two new Loqueurs. Using botanical nervines and adaptogens to relax and stimulate, the variants on offer – Vitalité and Tranquilité – can be enjoyed straight up over ice or blended with a mixer for an alcohol-free cocktail. Vitalité is formulated to inspire the spirit of joie de vivre, incorporating Panax ginseng, wormwood, gentian and spirulina. A fresh, vermouth-style pick-me-up, it boasts an invigorating and bittersweet grassy nose of herby citrus. Tranquilité is a calming blend, which includes valerian, soothing chamomile and passionflower. Its tasting notes are described as a rich, spicy nose-invigorating Christmas pudding, giving way to a smoky, lingering fishing with an alcohol-like bite.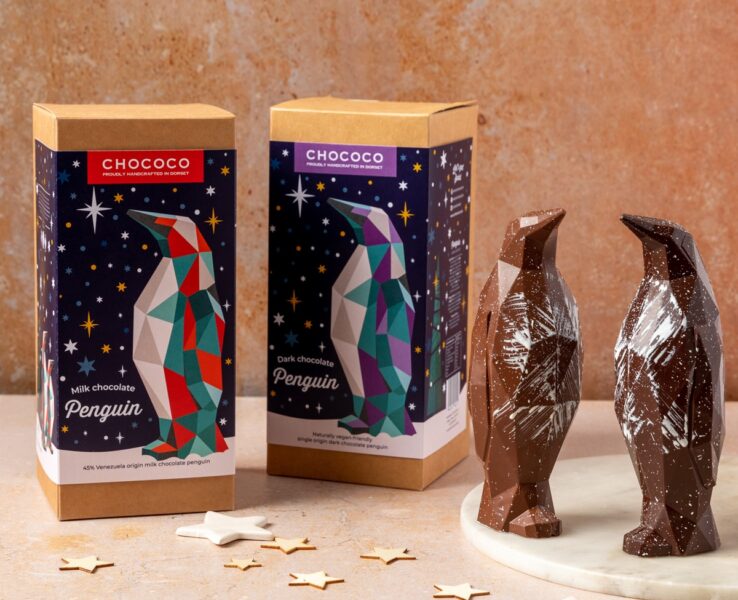 Chococo's 2021 Christmas Collection includes a raft of new festive treats, all in plastic-free packaging. As well as fresh flavours for its Classic and Vegan Festive Collection boxes, the brand has introduced a Chocolate Penguin in milk, dark, gold or tigernut chocolate, hand decorated and nestled in a kraft presentation box. Also new are Chococo's Box Of Chocolate Turtles, which sees 30p from each box donated to the Ocean Giants Programme; Milk Chocolate Bauble with chocolate orange gems; Tigernut Chocolate Bauble with Tigernut buttons; and Chococo Milk & Dark Christmas Trees with chocolate gems hiden inside. Finally, Chococo's new Mug to Hug & Hot Chocolate Flakes gift set offers a virtual hug this Christmas, and for hot chocolate-lovers there's the Ultimate Hot Chocolate Hamper Box presented in a reusable wooden box.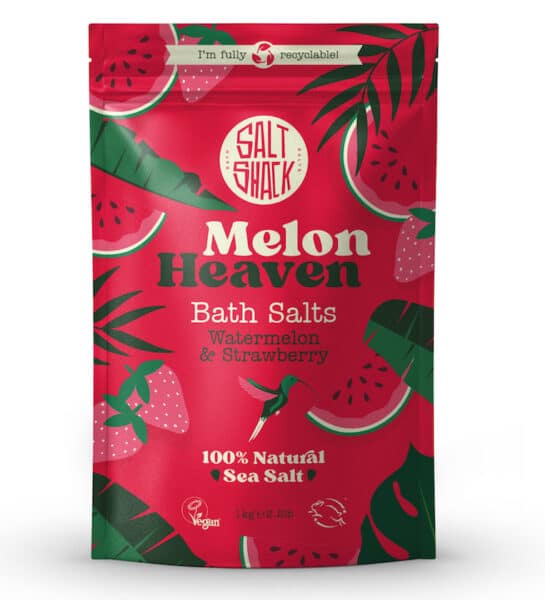 New Salt Shack bathing salts from mineral salt brand Westlab are described as a 'super-charged' line infused with uplifting scents: Cherry Dreams, Mango Moods, Melon Heaven and Mint Magic. The Cherry Dreams Bath Salts have been blended to uplift the senses with cherry and pomegranate; Mango Moods imparts the tropical fragrance of mango and kiwi; Melon Heaven embraces summer with watermelon and strawberry; and Mint Magic are blended to refresh the body with its zesty scent of energizing lime and mint. Designed to reignite and awaken the body, the 100% recyclable packaged salts has been formulated to achieve soft, glowing skin, while being safe to use for the most sensitive skin with less than 1% fragrance. The Salt Shack range is made with 97% natural ingredients, 100% vegan and 100% cruelty-free.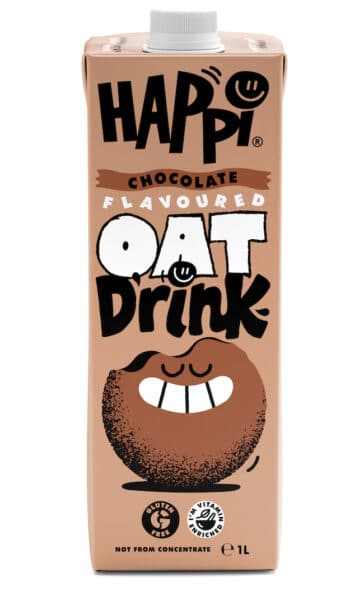 Happi Free From has unveiled a new range of Oat Drinks that will go on sale in 459 Holland & Barrett stores across the UK, Ireland and the Netherlands from the beginning of August. The new vegan-friendly drinks, which will launch in Chocolate and Strawberry flavours, will be available in 1ltr cartons. The strawberry variant will be the first fruit-flavoured oat drink to hit the market, says the brand. "We are incredibly excited to be launching our delicious new oat drinks range," explains founder Gavin Cox. "There's still a huge gap in the market for high quality, flavoured oat drinks, and ours is here to fill it. We will be targeting plant-based milkshake fans with our delicious, all-natural and allergen-friendly Happi Oat Drink and hope to attract vegans, flexitarians and families with this new range."