Natural Products News shines a spotlight on a handful of the latest launches, campaigns, award wins and more from natural and organic brands and businesses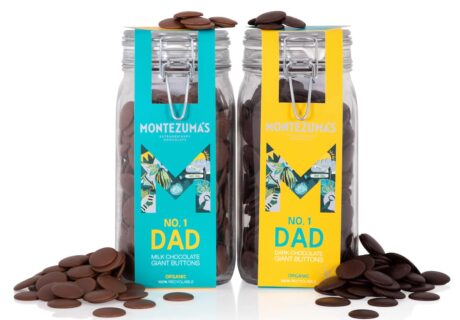 Montezuma's has unveiled its 2021 Father's Day range of chocolate goodies. The offer comprises: Montezuma's Father's Day Nutterscotch 300g Bar – a giant milk chocolate bar packed with almonds and butterscotch; Father's Day 5x90g Bar library showcasing five of the brand's best-selling bars, including Lordy Lord dark chocolate with cocoa nibs and the peppermint and dark chocolate Royal Mint variety; Father's Day Milk & Dark Chocolate Button Jars in Milk or Dark varieties; and the Montezuma's Father's Day Gift Box, containing Dark Buttons, Darkside Bar and American Idol Truffles. Montezuma's uses ethically sourced cocoa from plantations that meet its strict 'trading fairly' policy. It also places the environment at the heart of how it does business and the packaging of every new product is 100% recyclable, biodegradable or compostable.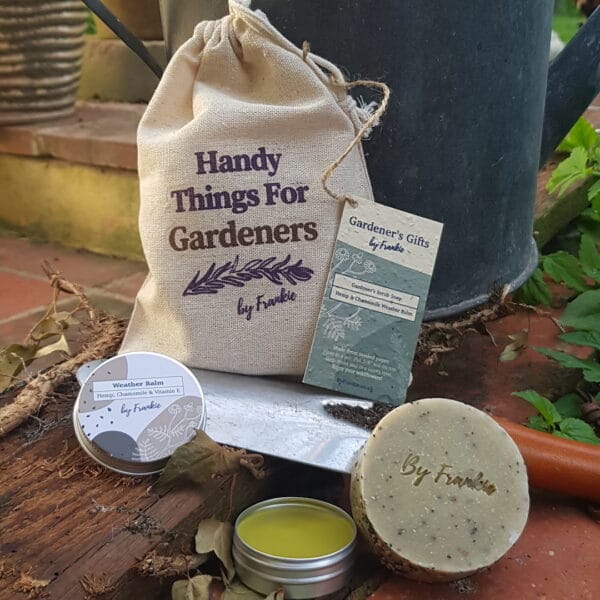 By Frankie's new Gardener's Hand Scrub and Weather Balm Gift Set offers green-fingered workers everything they need to clean, exfoliate and moisturize hands with products hand made from natural ingredients. Gardener's Scrub with Nettle & Olive contains: ground olive stones and seeds to gently scrub off mud; olive oil and natural butters to leave hands soft and moisturized; and nettle and rosemary to help with inflammation and circulation. Weather Balm with Hemp Oil & Chamomile soothes chapped skin and protects against the elements. The balm contains hemp oil and chamomile for their anti-inflammatory properties and vitamin E for cell renewal. Rich and nourishing, it is suitable for all skin types. The products are packaged inside a hessian bag with a gift tag printed on seeded paper, which can be planted to produce wildflowers.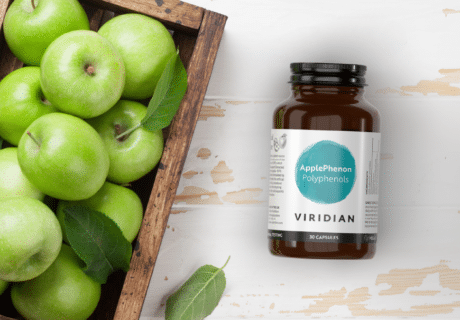 Viridian's latest innovative natural supplement, ApplePhenon, is a potent source of polyphenols and is also rich in oligomeric proanthocyanidins (OPCs). The polyphenols are extracted from native wild green apples using a gentle proprietary water extraction process. Harvested at the correct point for highest potency, the unripe apples in ApplePhenon contain at least ten times as many polyphenols as ripe apples. Aimee Benbow, Viridian's technical director, comments: "The launch of ApplePhenon follows extensive research into the health benefits of polyphenols and OPCs which has taken Viridian to the remotest of forests … ApplePhenon is an exclusive whole food-based supplement containing a specific variety of wild apple extract standardized to 70% polyphenols, making this a high potency formulation. We are therefore delighted to announce Viridian is the first to bring this new ingredient featured in ApplePhenon to the UK."
Linda McCartney's has introduced its first plant-based drinks: Barista Style Organic Oat, Barista Style Organic Coconut, Organic Soya and Organic Rice. The chilled drinks have 'no added sugar' and contain between four to six ingredients, making them a 'clean option for health-conscious consumers'. "Linda McCartney's is incredibly excited to be entering into the plant-based drinks category and a new phase for the brand," says MD Nadine Maggi. "We recognize the need for versatility and variety and we feel confident that our new range of four plant based drinks offers something for everyone's usage needs. We're particularly looking forward to helping people with choice and we hope to become a household favourite … With the brand celebrating its 30th year anniversary this year it feels like the perfect moment for such a pioneering innovation."

Perkier has expanded its Active Cultures snacks range of probiotic bars to include Blueberry & Dark Chocolate variety, combining juicy blueberries and nuts, bound with chicory fibre and dipped in real dark chocolate. The bars contain two precision strains of probiotics: Bifidobacteria longum and Lactobacillus rhamnosus. "Our Active Cultures bars are the UK's first and only range of probiotic bars, with billions of active cultures for a happy healthy gut," says co-founder Ann Perkins. "As more consumers demand products to support their gut health and overall wellbeing, we have extended the range with our new Blueberry & Dark Chocolate bar, capitalizing on Perkier's powerful combination of great taste and cutting-edge functionality. This new launch will meet this demand and support Perkier in its goal to grow its share of the healthy snack bar category."