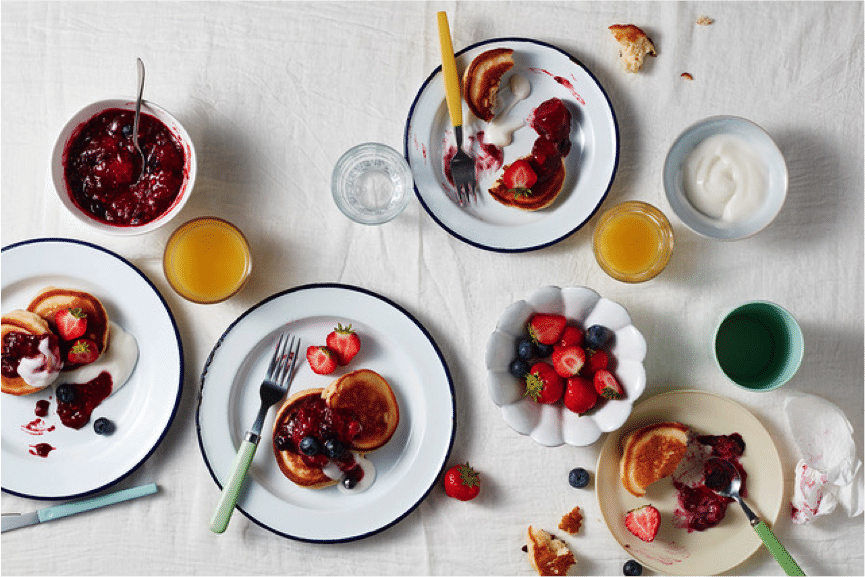 With estimates that true food allergies affect up to 8% of children and 40% of children and adults suffer with sensitivities or intolerances, Christine Bailey's latest book – My Kids Can't Eat That! How to deal with Allergies and Intolerances in Children – will no doubt appeal to a wide audience.
Designed as a friendly, no-nonsense guide, the book aims to provide everything parents need to take a proactive, holistic approach to food allergies or intolerances in their child.
The book explains the different types of food reactions, their causes and symptoms, as well as looking at what is happening to the immune system, the risk factors involved and why the gut plays a crucial role in the development of allergies. It goes on to explain how to support children through diagnosis and living with allergy, both practically and emotionally.
My Kids Can't Eat That! contains 60 family-friendly recipes, along with seven-day meal plans incorporating gluten-, dairy- and egg-free dishes, as well as those that help lower inflammation, nourish the gut and rebalance the immune system to minimize symptoms.
The allergy-free recipes include: breakfast apple streusel muffins, homemade pasties, Mexican taco chicken salad with avocado dressing, pesto meatball pasta bake, polenta fish bites, chunky veg stew with herby dumplings, plus healthy desserts, snacks and treats including a vegan gluten-free chocolate layered cream cake.
The book also offers simple, practical advice on eating out, travel, shopping and more, plus sympathetic advice on how to deal with schools, babysitters and other parents.