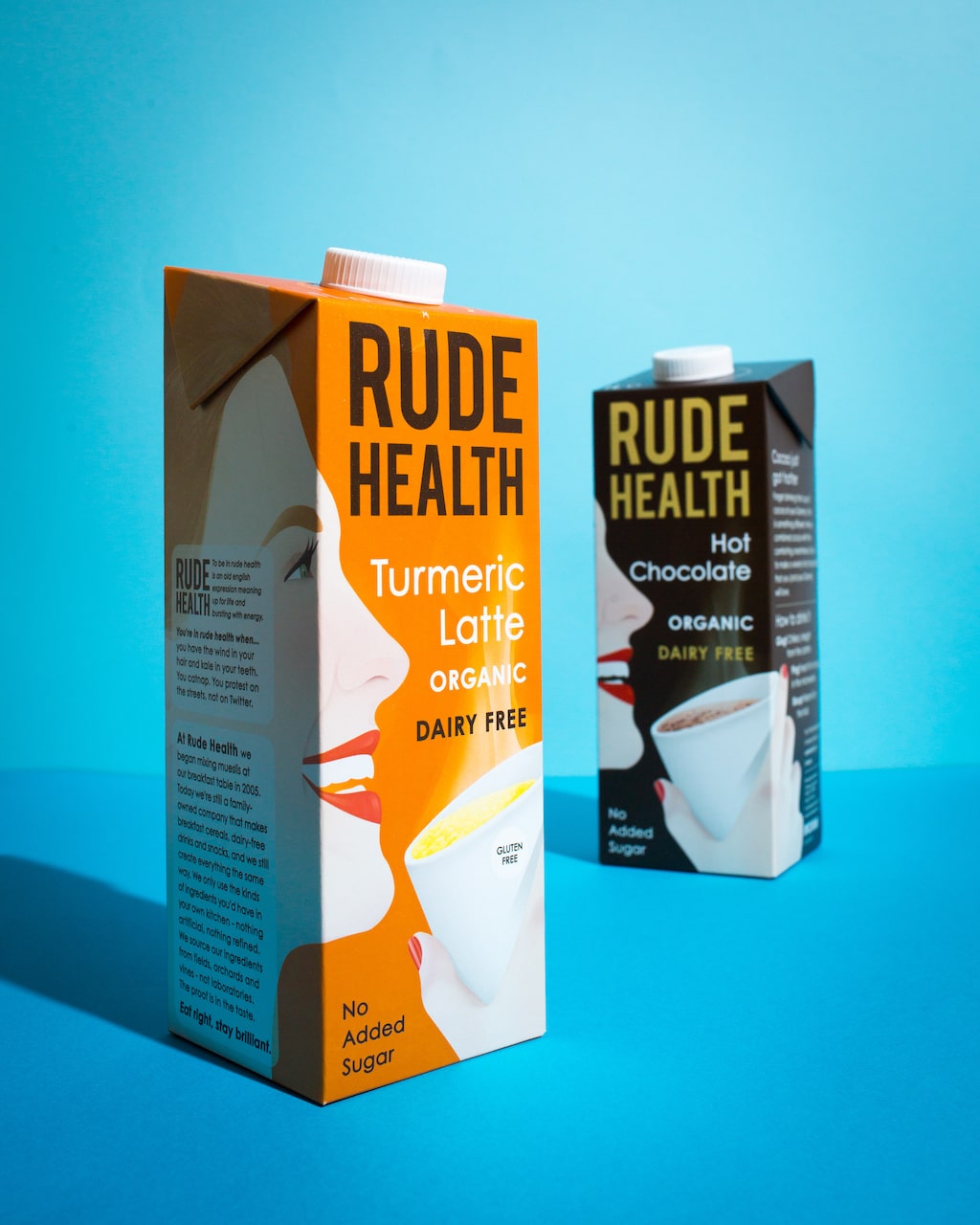 Rude Health will be showcasing several new products at Natural & Organic Products Europe this April, including Hot Chocolate and Turmeric Latte, which will be launching during the show.
Rude Health's instant hot Turmeric Latte offers what the brand says is a high quality, organic and time-effective alternative to powdered turmeric mixes. The latte comes with a little zing of ginger, cinnamon and pinch of black pepper and is organic, dairy-free and with no added sugar.
"The innovation lies in their format – ambient, 1 litre cartons of dairy-free Turmeric Latte – there's nothing like that on shelf currently," explains Rude Health's independent account manager, Verity Creasy. "What's exciting is that we've essentially created a new category and are launching it with a flavour that we know is gaining popularity. Our new hot drink will sit alongside the powdered hot chocolates, turmeric mixes, teas and coffee on retail shelves, providing shoppers with a hot, flavour-packed drink, instantly."
The ready-to-drink Hot Chocolate is a twist on the traditional drink, combining cacao with the creaminess of oats to make a 'velvety hot chocolate'. Both drinks can be heated in the microwave or on the hob, or enjoyed chilled straight from the carton.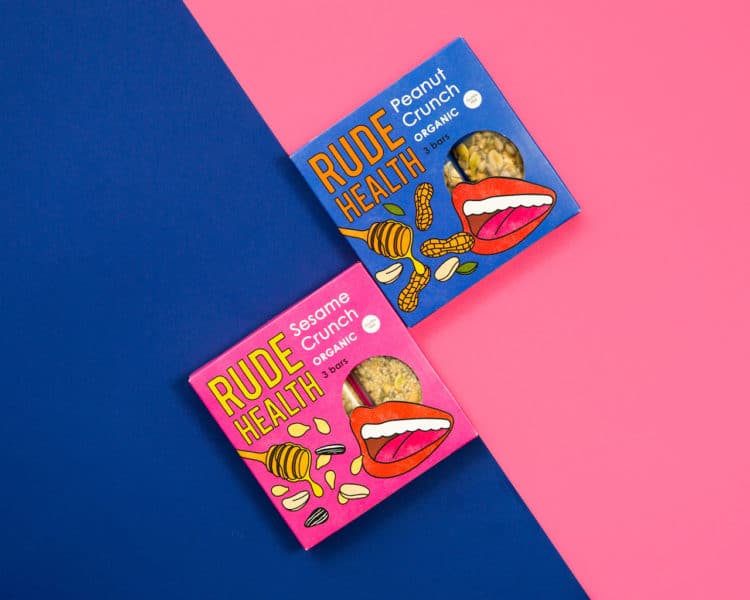 Also new from the brand are two varieties of organic snack bars: Peanut Crunch, a nutty combination of roasted peanuts, seeds, honey and a pinch of sea salt; and Sesame Crunch, a blend of sesame seeds, honey and nuts. Organic and gluten-free both flavours are sold in multipacks of three.
And in keeping with the increased interest in fermented food and drink, Rude Health has also launched its first healthy soft drink in the form of a refreshingly fizzy Kombucha in both Original and Ginger, packaged in a 250ml glass bottle. The kombucha's bright pack design using bold colours has been created to pop on shelf and mirror the drink's effervescence.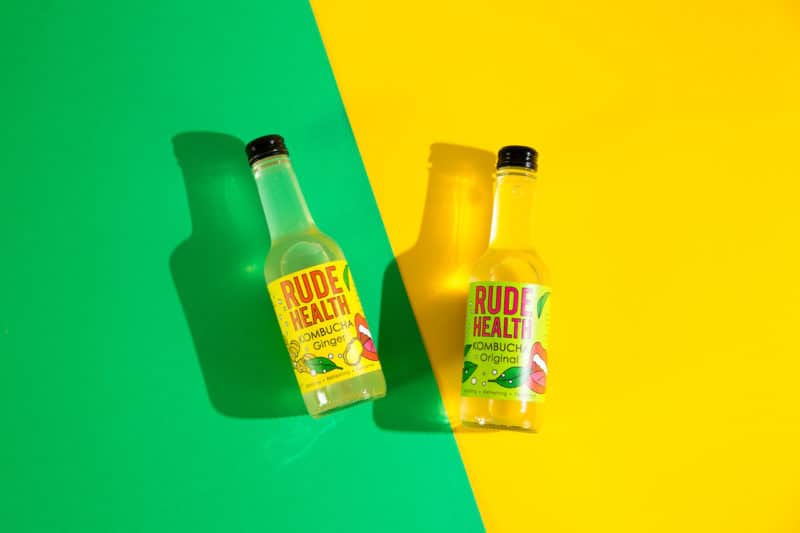 Rude Health co-founder Nick Barnard has been teaching fermenting classes around the country for the last four years. "Having brewed and enjoyed our own kombucha in the Rude Health office for years, it was a natural move for us," he explains. "Our kombucha comes in two flavours, is made from a long, slow fermentation, is unpasteurized and is naturally low in sugar. It is brewed in exactly the same way we've always made it at home and in the office, just on a slightly bigger scale."