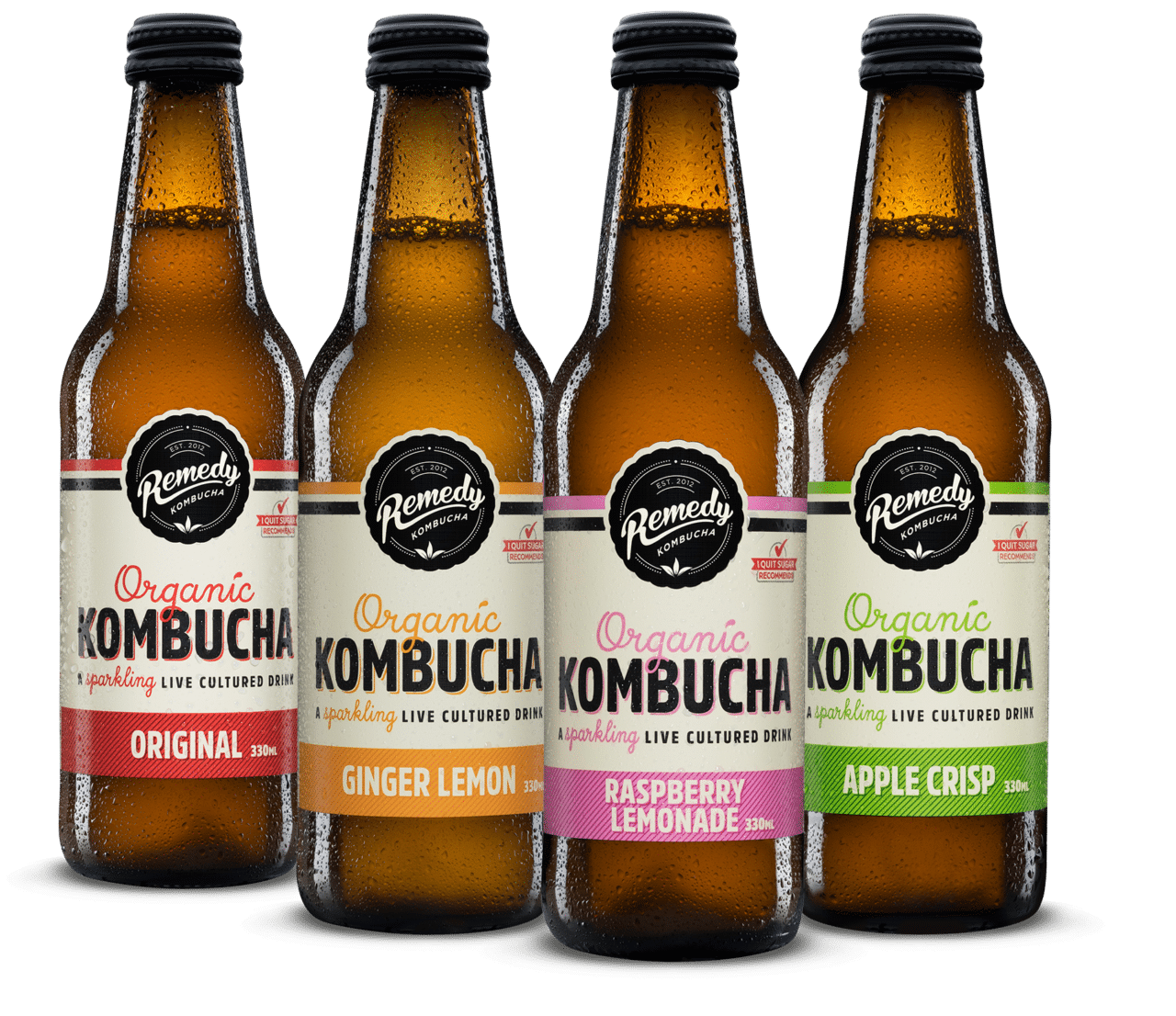 Australia brand Remedy Kombucha has brought its four-strong range of organic fizzy live-cultured drink to the UK.
The kombucha, available in Original, Ginger Lemon, Apple Crisp and Raspberry Lemonade, is packaged in 330ml glass bottles.
The drinks are produced using a traditional long-aged brewing process, during which sweet tea is fermented using a live culture to produce a sweet and sour drink packed with live cultures and organic acids. The process ensures that all sugar in the drinks is converted by the live cultures into organic acids during fermentation, leaving no sugar in the final product.
The UK launch marks a major milestone in a journey that started in 2012. Remedy Drinks co-founder, Emmet Condon, says he and his wife Sarah started out to make it easier for everyone to make healthier food and drink choices.
"When we first started out, it was personal. We were thirsty for a drink that wasn't filled with sugar and the only option widely available outside of home at the time was sparkling water, and it soon became clear we weren't the only ones," he said. "It is clear that more and more people are aware of the dangers of consuming too much sugar and realising that drinks are one of the main culprits."