Natural Products News shines a spotlight on a handful of the latest launches, campaigns, award wins and more from natural and organic brands and businesses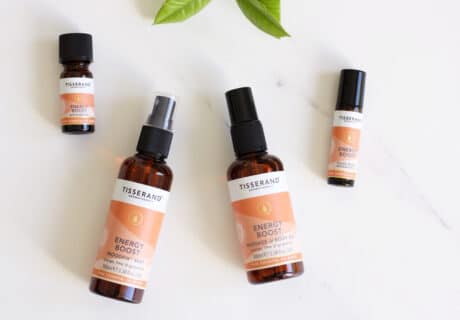 Tisserand Aromatherapy has expanded its Happy Vibes and Real Calm blends to include single Roller Balls and Diffuser Oils. Happy Vibes is 'the ultimate mood uplifter', blended with 100% natural oils of lemon, tea tree, bergamot and nutmeg; while Real Calm provides 'an irresistible blend' of lavender, bergamot and patchouli pure essential oils. In addition, the Tisserand Energy Boost collection offers a new improved citrus-based formulation designed to invigorate and increase energy levels with a supercharged blend of revitalising lime, refreshing Grapefruit and uplifting orange Leaf essential oils. Finally, its new Little Box of Motivation features a trio of roller balls featuring Happy Vibes, Find Focus and Energy Boost.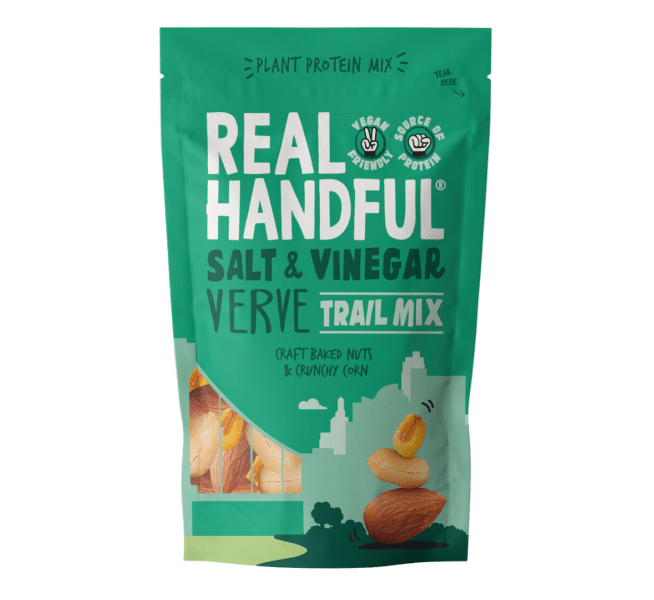 Fledgling snack brand Real Handful has launched two new ranges: Craft Baked Nuts and Savoury Trail Mixes. Described as a category first, Craft Baked Nuts features naturally seasoned hi-oleic Argentinian peanuts and Californian almonds, oven baked in batches to offer a 'distinctive clean taste and texture' by removing oil as a cooking ingredient. Available in three flavour favourites: Sea Salted Peanuts, Salt & Vinegar Peanuts and Smoky BBQ Almonds the formats include 50g impulse packs and 112g resealable share pouches. Savoury Trail Mixes combine baked nuts and crunchy salted corn and are available in Super Sweet & Salty, Salt & Vinegar Verve and Smokin' BBQ.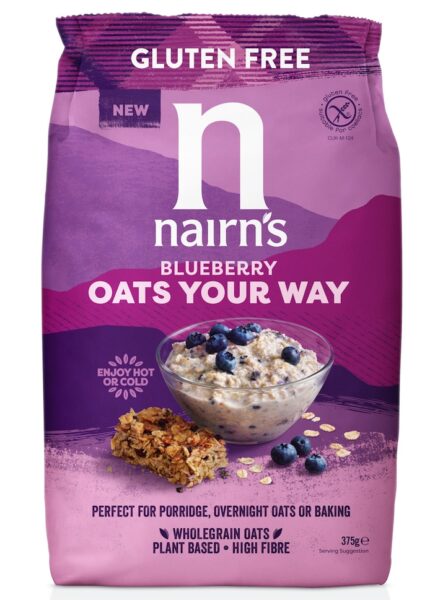 Nairn's has added to its cereal portfolio with Oats Your Way, made with gluten-free wholegrain oats and real fruit pieces. Available in two variants – Apple & Cinnamon and Blueberry – the new cereals are high in fibre, with no added sugar and no artificial colours, flavours or preservatives. Nairn's Oats Your Way carries the Coeliac UK Crossed Grain logo and is packaged in a distinctive new design that is being rolled out across the brand's entire portfolio. The new products complement Nairn's existing gluten-free cereal range – including Gluten Free Scottish Porridge Oats and Gluten Free Fruit & Seed Oat Muesli – which also sport the new branding.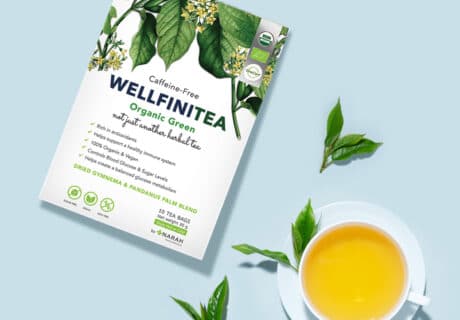 Motivated by consumers' increased concerns about their own and others' health during COVID, start-up brand WELLFINITEA has come to market with its first product, Organic Green – 'not just another herbal tea' – which has been designed to help combat comfort eating and the cravings for sugary foods which many consumers have experienced during lockdown. The brand says the antioxidant-rich, caffeine-free formulation combines gymnema to help improve blood sugar levels, assist in weight maintenance and boost the effectiveness of insulin, with pandanus palm – used in Ayurvedic medicine for the relief and treatment of skin problems and to regulate blood sugar – and the natural sweetener stevia.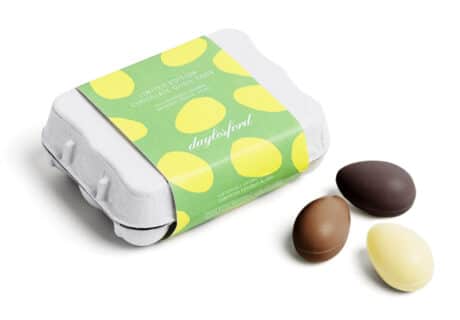 New Easter offerings from Daylesford this year include: Limited Edition Chocolate Quail Eggs – filled chocolate eggs with flavours including salted pistachio praline, white chocolate cherry and coffee ganache; a milk and dark chocolate Acorn Easter Egg filled with mini chocolate eggs; a limited edition hand-painted Cotswold Lamb Egg with a Hugo Guinness illustration; a Vegan Milk (oat) Chocolate Legbar Hen & Eggs in Plant Pot; a Milk Chocolate Legbar Hen with Eggs; Chocolate Lollies; Milk Chocolate Honey & Bee Pollen Bars; and a Chocolate Honey Caramel Egg in Cup. All the chocolate goodies are made with sustainably sourced and ethical cocoa.