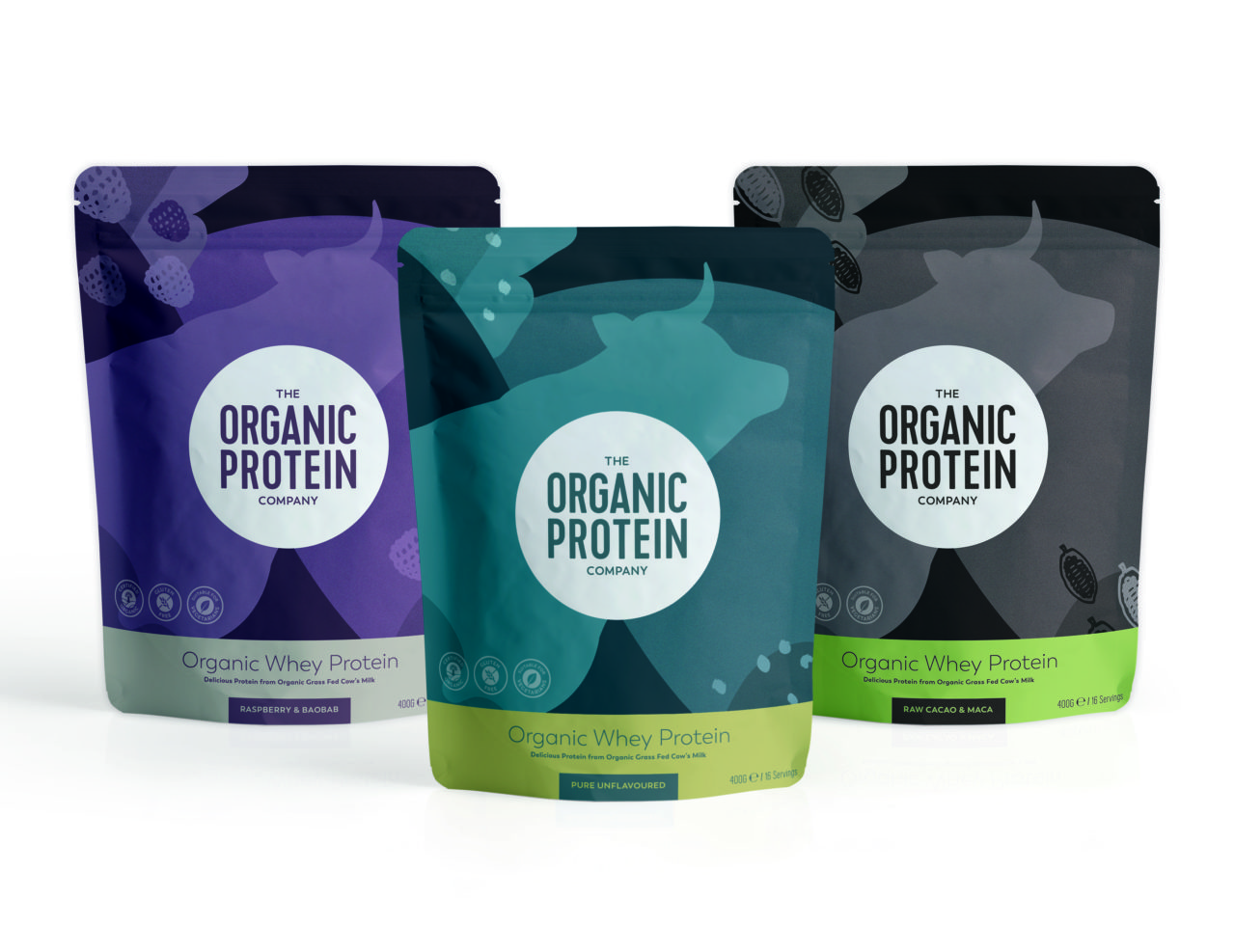 The Organic Protein Company has announced the launch of two new all-natural flavoured Vegetarian Society-approved organic whey protein products.
The new powders come in Raw Cacao & Maca and Raspberry & Baobab flavours and are available in 400g pouches as well as new 25g single serving sachets to provide an on-the-go protein fix.
The Raw Cacao & Maca Organic Whey Protein is produced with raw cacao, raw maca, a dash of unrefined coconut sugar and a sprinkle of pink Himalayan salt to give a creamy, 'complex' chocolate flavour.
Raspberry & Baobab Organic Whey Protein combines freeze-dried organic raspberries, baobab and a dash of unrefined coconut sugar designed to give a fresh fruity taste and an added nutritional punch.
"We carried out extensive research to find out about customer preferences, and the two all-natural wholefood flavoured products we're launching were the winners," explains managing director Daniel Whitehead. "As with our original, unflavoured protein, both are made with whey from organic grass fed cow's milk."
The launch coincides with a rebrand of the company's packaging, which, says Whitehead, will better communicate the brand's values of ethical sourcing and transparency as well as reflect the growing demand from people seeking extra protein for health and wellness reasons.
The company donates 25p to Compassion in World Farming for every pack sold.