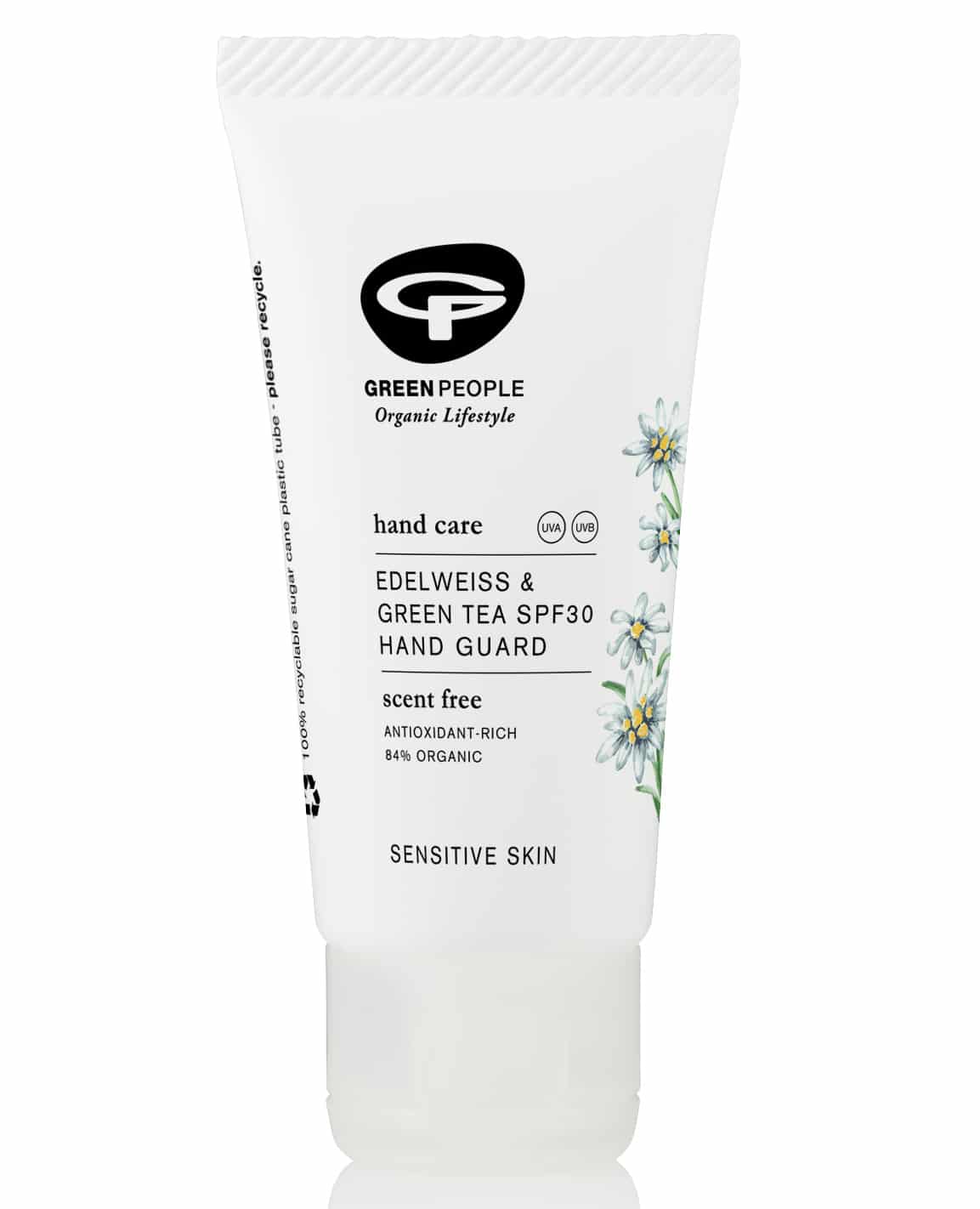 Green People's latest creation harnesses the UV protective benefits of antioxidant edelweiss flower to produce a hard-working hand cream which protects skin from both UVA and UVB rays.
Edelweiss & Green Tea SPF30 Hand Guard is a nutrient-rich blend designed to moisturize, brighten and improve overall skin texture while protecting against the elements and shielding hands from sun damage and signs of ageing.
The cream uses moisture-retaining natural and organic plant ingredients to hydrate and replenish the hands. The hero ingredient is edelweiss extract which has been shown in trials to extend skin cell life and help fight cell damage induced by UV rays when exposed to free radical activity.
The blend also includes green tea – a rich source of catechins, which act against free radicals, responsible for many aspects of premature ageing, helping to extend the youthful look and feel of the skin. This antioxidant-rich extract also inhibits the activity of enzymes responsible for the breakdown of collagen.
Aloe vera, chamomile, avocado and marshmallow are incorporated in the non-greasy formula to nourish and smooth skin.
Green People Hand Guard is made with over 84% organic ingredients and without essential oils or fragrance. It is suitable for those with sensitive and eczema-prone skin.