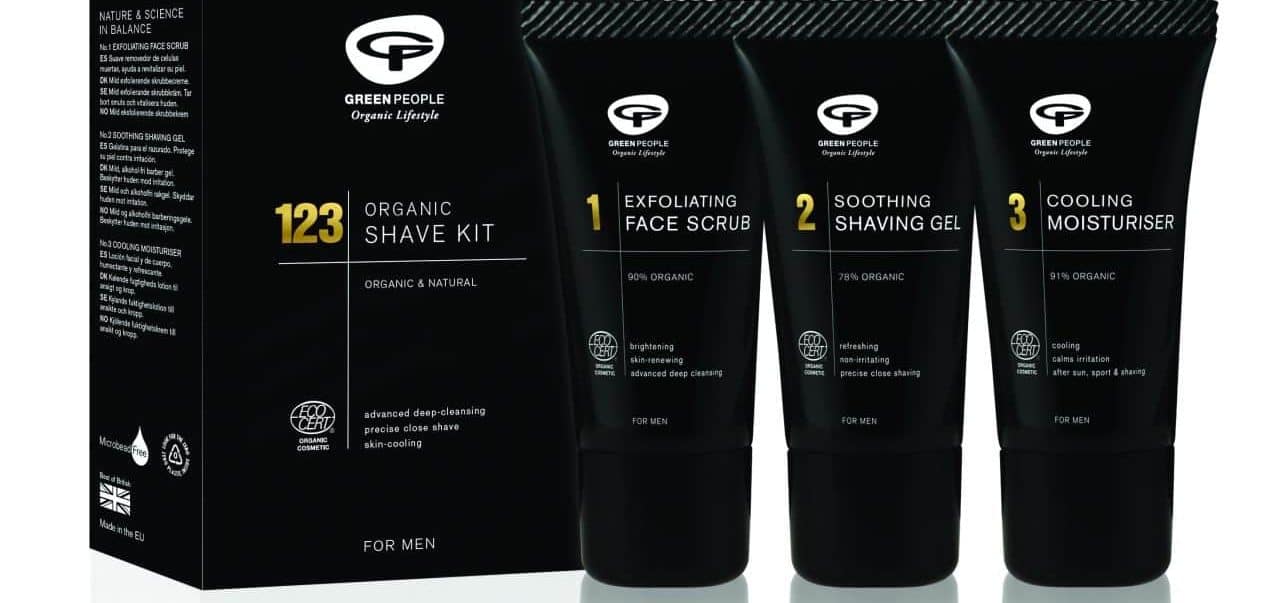 New for men from Green People comes the brand's Organic Shave Kit to provide an organic shave routine on-the-go.
The collection of certified organic skincare essentials are designed to strengthen, soothe and protect the skin, with extracts from green seaweed and tara bush included for their rejuvenating and anti-ageing effects.
The three travel-size (30ml) products in the kit are:
Exfoliating Face Scrub to help avoid breakouts, eliminate toxins and improve skin tone with bamboo stem to buff away dead cells and bentonite clay to draw out and trap toxins and pollutants. Grapefruit oil is incorporated to energize and uplift, and provide natural antimicrobial and antiseptic properties to help keep skin clean and clear.
Soothing Shaving Gel creates a creamy natural lather designed to last longer on the skin and enable a close, precise shave. Seaweed allows the razor to glide over the skin with no nicks, cuts, razor burn or dragging.
Cooling Moisturizer blends fairly-traded shea butter and organic almond oil to soothe the skin after shaving, replacing its natural oils. The light, non-greasy formula is infused with cooling, anti-inflammatory peppermint oil and contains plant actives and antioxidants to balance the natural flora of the skin.
All three products are also available in 125ml sizes.