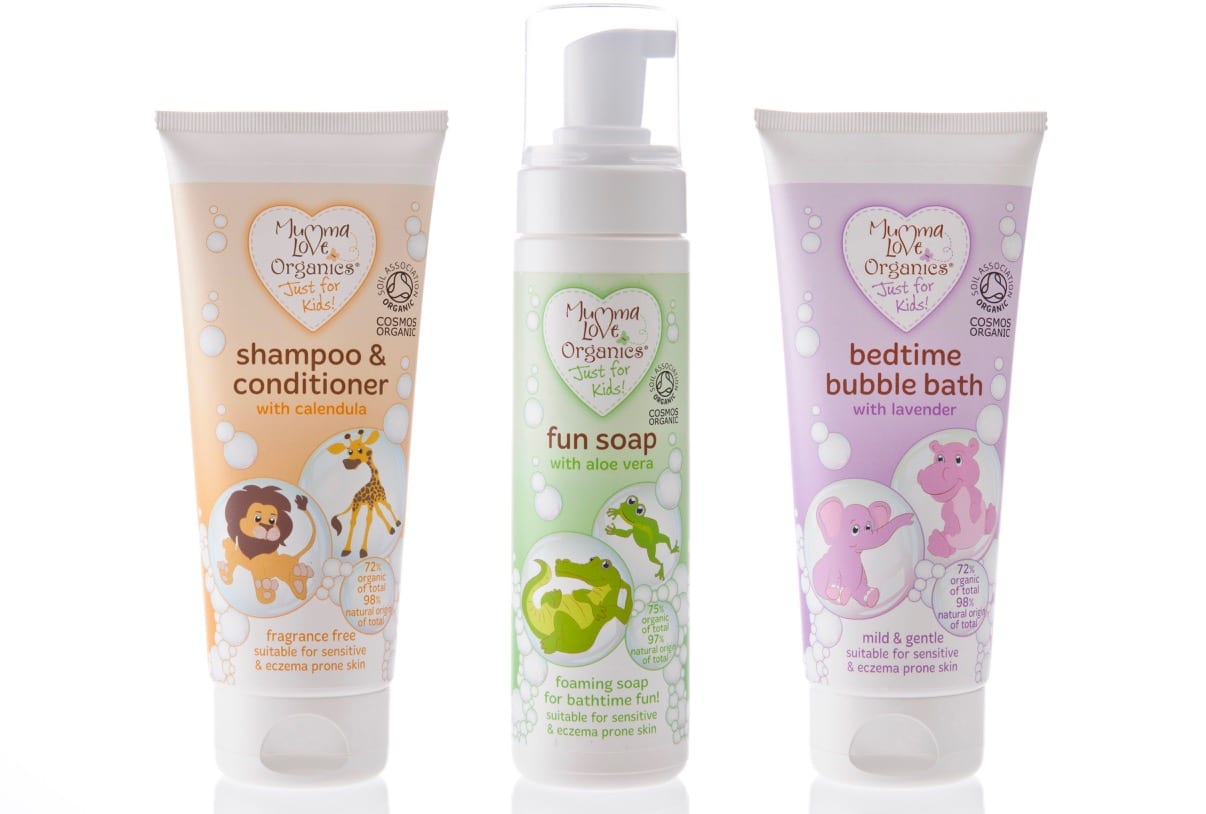 Mumma Love Organics has introduced a collection of bathtime products created specifically for babies and children.
The range for babies consists of: Hair & Body Wash with Calendula – an unscented all-in-one wash containing calendula, sunflower oil and aloe vera juice; and Bedtime Bubble Bath with Lavender formulated to create a relaxing aroma for baby's bedtime. Both are formulated for skin under 12 months old.
And suitable for all ages, the Just for Kids! range consists of: Shampoo & Conditioner with Calendula, combining calendula and sunflower oil, along with natural conditioners such as baobab oil; Fun Soap with Aloe Vera – a foaming soap in a pump containing natural cleansing agents and orange oil; and Bedtime Bubble Bath with Lavender to soothe and calm and create a fun bath with loads of bubbles.
Using 98% natural and over 72% organic ingredients, the products are COSMOS certified. The range is dermatologically tested and paediatrician approved, and contains no parabens or SLS.
"I am so excited to launch this new Mumma Love Organics range," says brand founder Samantha Quinn. "When my children were growing up, an easy and calm bath at bedtime was essential for a good night's sleep. Younger skin is so much more delicate and susceptible to harsh chemicals, therefore we developed all our products with gentleness in mind."
Cliff Moss, MD Healthy Sales Group, which represents the brand, adds: "We're proud to be introducing the next generation of Mumma Love Organics products to the health food trade. Samantha's knowledge and enthusiasm about all things natural for children shines through in this eye-catching collection, which health conscious parents will wholeheartedly embrace."
Mumma Love Organics is stocked by CLF Wholesale and The Health Store.