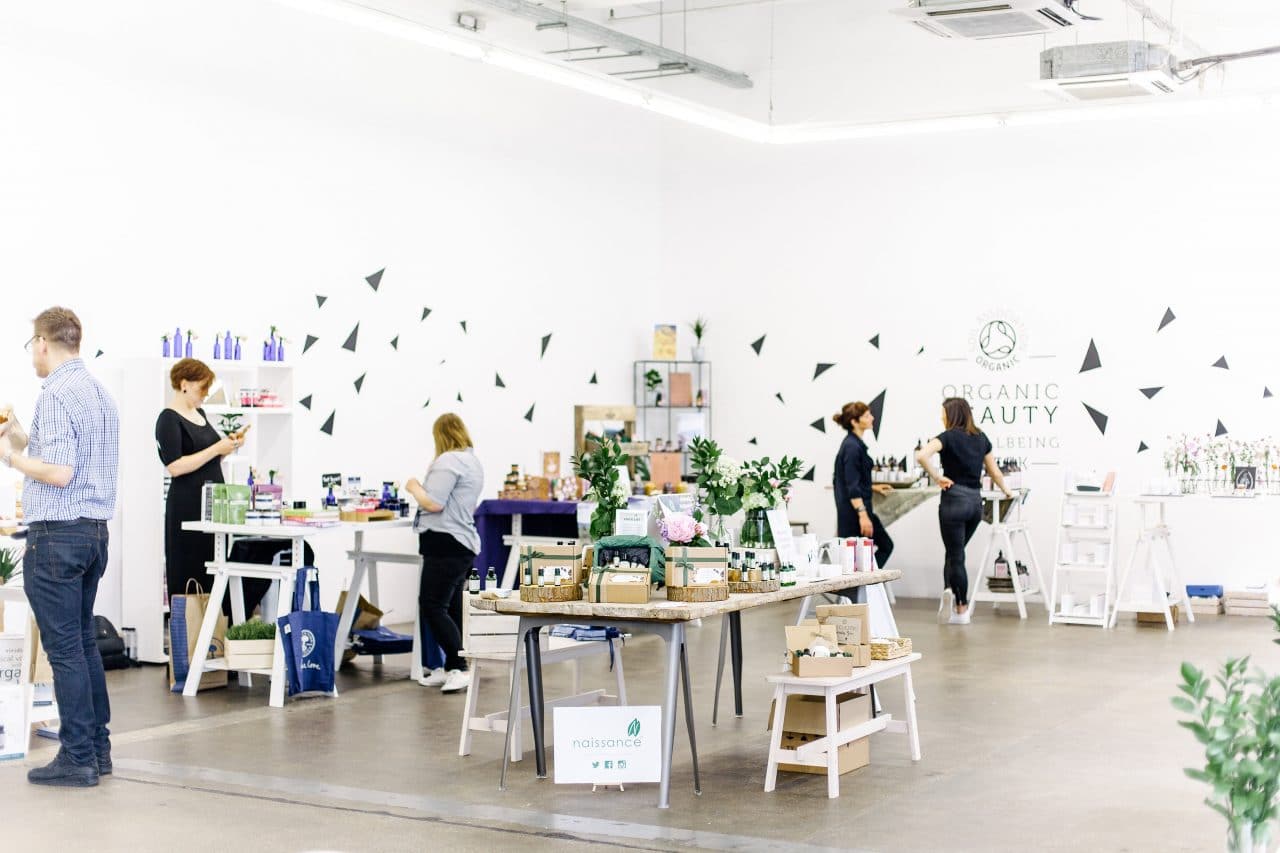 As part of the inaugural Organic Beauty & Wellbeing Week in May – which saw the campaign move out from the umbrella of Organic September – the Soil Association opened a pop-up shop in Shoreditch.
Throughout the week certified brands – including Viridian Nutrition, Neals Yard Remedies, Therapi Honey Skincare, Herbfarmacy, La-Eva, VOYA, Nourish Skincare London and Bamford – traded at the shop.
Susan Curtis, Neal's Yard Remedies' natural health director, comments: "With more and more products appearing on the market making misleading organic and natural claims, it's no wonder choosing truly organic products has become so confusing for consumers. It was so great to be involved in Organic Beauty & Wellbeing Week this year to share the message about looking for logo, and being part of the important education process through panels, workshops and showcasing our certified organic products."
"At VOYA we are very proud of our Soil Association organic certification," added the brand's Emma Roberts. "We had a wonderful week raising awareness on the importance of organic certification and educating consumers on the difference between organic and natural. Can't wait for next year."
There were also a number of workshops and panel discussions taking place during the week, with standout events including Therapi's Honey masterclass with Bhuti London and Nourish London's skincare demonstration, where guests were taught the science behind skincare and shown how to make the Nourish's Argan Renew Moisturiser.
Commenting on the event, Lauren Bartley, business development manager, health & beauty, Soil Association Certification, says: "Moving Organic Beauty & Wellbeing Week to May has proved very successful and just shows the importance and growth of the sector. Our pop-up shop became a hub of inspiration for likeminded people interested in going organic and understanding the importance of looking for our logo. We're extremely pleased with the campaign and already planning next year."