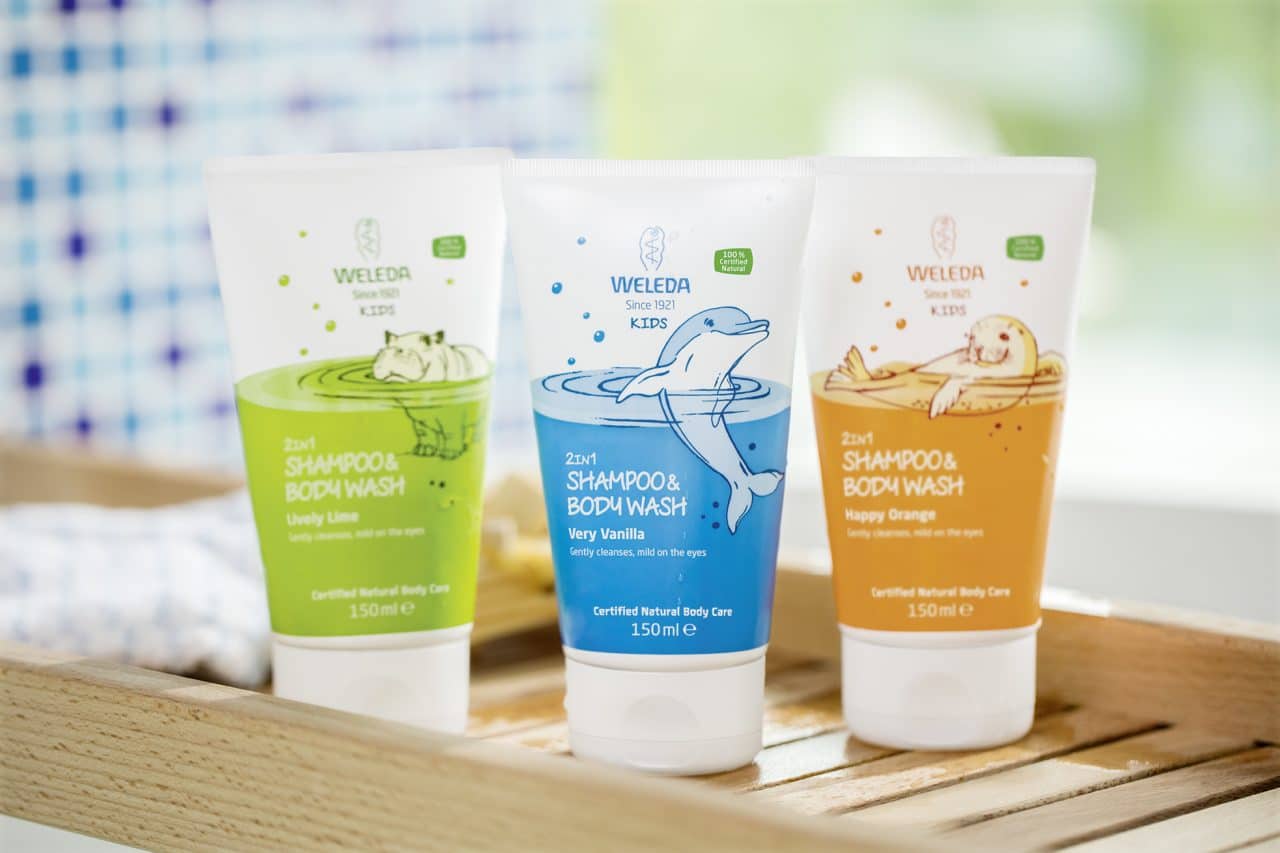 Weleda has launched a new NATRUE-certified Kids 2in1 Shampoo & Body Wash range.
The three-strong offer is available in: Very Vanilla, a mellow fragrance, with the sweetness of vanilla and delicate fruity notes of mandarin; Lively Lime, which has the zesty citrus scent of lime and lemon essential oils to refresh and energize; and Happy Orange, blending tangy orange essential oil with a touch of vanilla to create a feel-good, sweet fruitiness.
The plant-based biodegradable detergents are made from coconut, organic sesame oil – rich in skin-caring unsaturated fatty acids – and vitamin E, to preserves the skin's natural moisture balance, leaving it feeling soft and smooth.
All the products are vegan-friendly, and free from harsh synthetic detergents, mineral oils or silicones, artificial preservatives, fragrances or colours.
Designed for pre-schoolers and beyond, the washes come in 150ml recyclable tubes to suit a child's grip. The packaging feature fun aquatic animal graphics to brighten up the bathroom and appeal to children.
Dermatologically tested, the Shampoo & Body Washes are skin-friendly and kind to eyes.