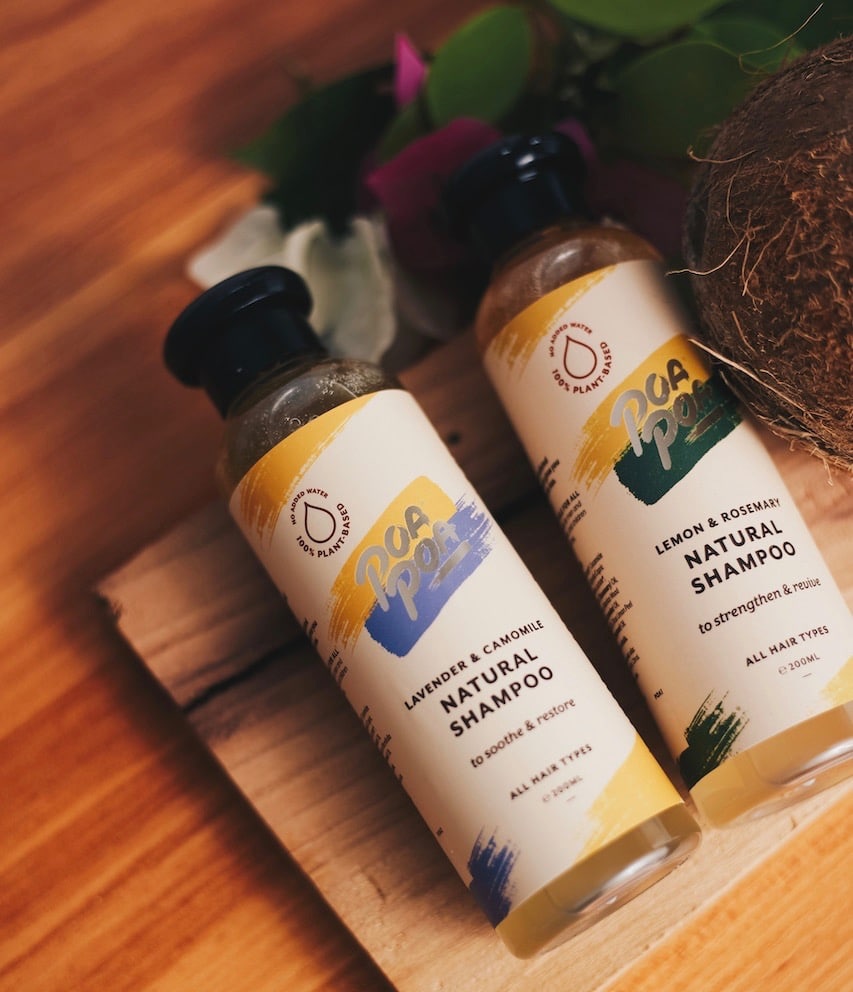 London-based start-up Poapoa, which launched at Natural & Organic Products Europe this month, says it has created a bodycare range with a 'fresh take on fair trade and sustainability'.
The offer of body washes, shampoos and soaps are produced at source in Ghana, Kenya and the Philippines, with the brand working directly with smallholder farmers and local producers. The products are created using 100% plant-derived natural ingredients and are hand blended in small batches.
The initial offer includes: Lemon & Rosemary Natural Shampoo to strengthen and revive; Lavender & Camomile Natural Shampoo to soothe and restore; Ylang Ylang & Tea Tree Natural Body Wash to purify and revive; Lavender Natural Body Wash to hydrate and soothe.
There are also three Shea Soaps: Charcoal & Tea Tree to detoxify and exfoliate; Neem & Orange and Moringa & Rosemary to tone and restore. Using shea butter and coconut oil instead of palm oil, the brand aims to create a more ethically conscious premium soap that has a positive impact on people, planet and has enhanced moisturizing qualities, it says.
"Poapoa combines two of my lifelong passions: working with emerging communities in Africa and Southeast Asia and, being a sufferer of severe eczema, helping people look after their skin in the most natural and nourishing way possible," explains brand founder Marco Rovagnati, regarding what drove him to create the company.
"Poapoa is a sustainable skincare brand that produces 100% plant-based shower products in collaboration with entrepreneurs and producers in emerging communities. Our 'straight from the source' model takes fair trade further by creating finished products at source, investing in the manufacturing capabilities of local entrepreneurs and supporting the growth of sophisticated jobs in Ghana, Kenya and The Philippines," he adds.