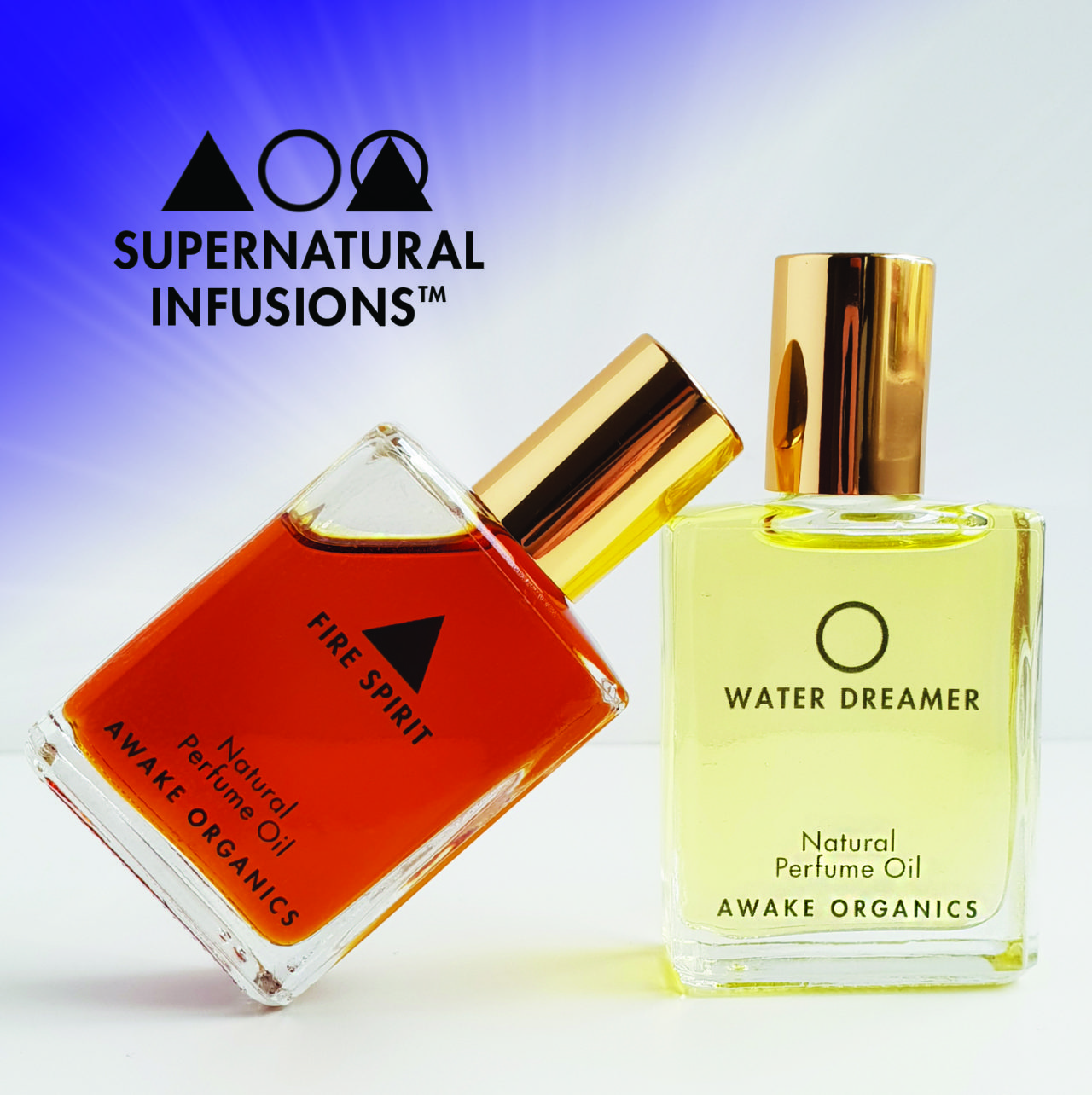 Awake Organics has launched its first perfume oils in the form of Supernatural Infusions, a limited edition gift set for consumers looking for a customizable way to wear natural fragrance.
Produced in small batches, the vegan oils are designed to be worn separately or layered together, allowing the wearer to create their own signature scent depending on their mood, preference or occasion. The two contrasting fragrances – Fire Spirit and Water Dreamer – are produced using wild-crafted resins, herbs and flower oils.
The ingredients include: frankincense to restore a sense of peace and balance; holy basil (tulsi) – a well-known adaptogenic herb used in Ayurvedic medicine to counter life's stresses; and neroli flower oil, which boasts mood-boosting properties.
"The mainstream is moving away from synthetic ingredients in their skin and hair care," says brand founder Melissa Kimbell. "I believe fragrance is the next category that will undergo a natural revolution. We don't use any boosters or synthetics whatsoever. Every ingredient in our perfume is carefully chosen based on the aroma it can impart naturally over time."
The brand uses traditional, whole plant maceration techniques to infuse unique aromas into natural coconut oil. The process takes 33 days, in which time tree and shrub resins, flowers and adaptogenic herbs are used to create the brand's natural fragrance notes.
UK brand Awake Organics is certified cruelty-free and its products are packaged in locally made, recyclable cartons.