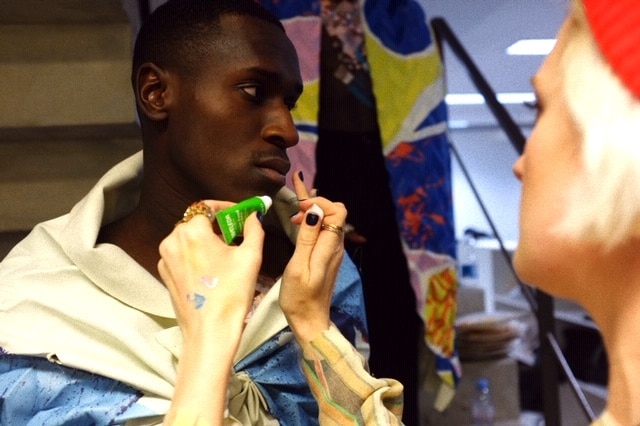 Weleda once again sponsored the Men's Model Zone at London Fashion Week Men's (LFWM) earlier this month, in a new location near the Old Truman Brewery in Brick Lane, East London.
Visitors to the zone were able to take advantage of holistic massage treatments and skincare advice courtesy of the Weleda team. The private space is where models can rest and recharge their batteries between castings, fittings and shows during LFWM.
Models took home a 'Fashion Week survival collection' containing some Weleda Skin Food, Shaving Cream and a shaving brush, Arnica Bath Soak, Arnica Sports Shower Gel, travel-sized Arnica Massage Oil and Aknedoron Cleansing Lotion.
During LFWM make-up designer Riona O'Sullivan and her team used Weleda skincare exclusively at the presentation for Labrum London, a label founded by London-based designer Foday Dumbuya. "My key product will be Weleda's Moisture Cream for Men," says O'Sullivan. "The texture is perfect and also a great makeup base. Backstage at fashion week can be so hit and miss with space, temperature and so on, so I'll have hot flannels at the ready for any skin turned blue from the cold, and a few drops of revitalising toner in the water. Then Weleda Skin Food for any areas that need some extra TLC."
Weleda Skin Food was also restoring skin radiance backstage at the presentation by menswear brand Studio ALCH with make-up artist Mona Leanne and her team.