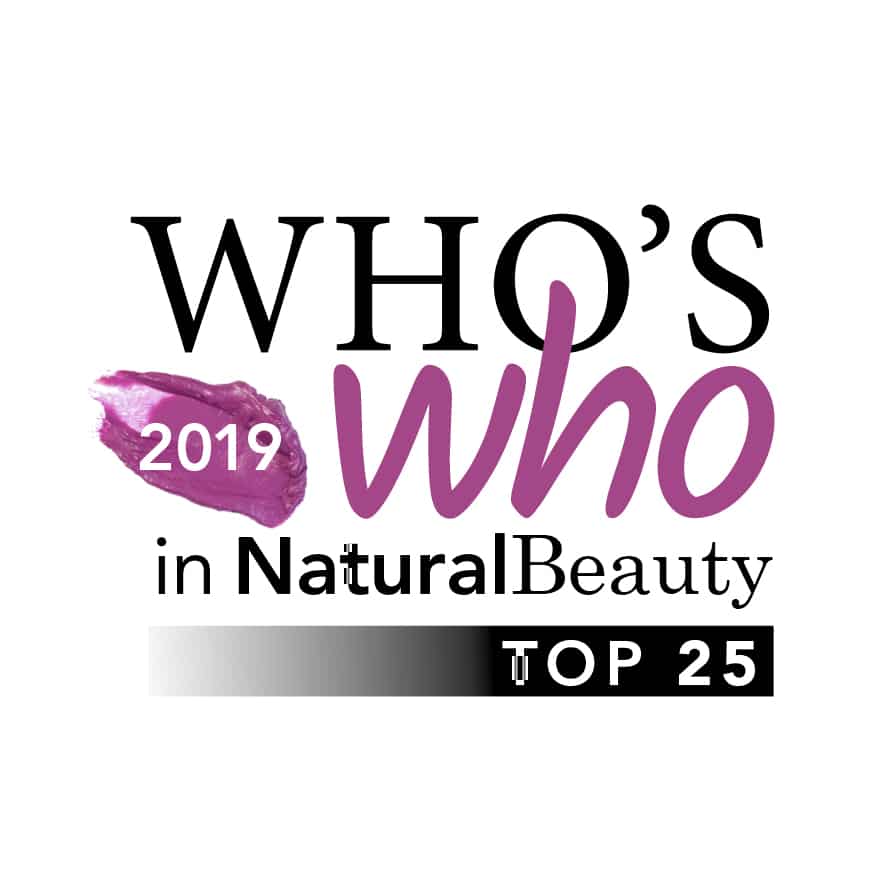 A bumper year for natural beauty
What a year it's been! As natural beauty edges towards the main- stream, our industry has been busy working at grassroots level to build demand and dictate trends – which makes for an amazing Who's Who for 2019.
On the next few pages you'll meet our sector's true movers and shakers. They're the people who've shaped the industry all through the year – nurturing brands, spreading knowledge and building awareness. As ever, you'll see a few established faces, plus lots of exciting names that might be new to you. In a sector blossoming so rapidly, it's hard to pick out a bigger picture. But we do know that there's a healthy number of cult brand owners and consultants with the expertise to bolster sales across the natural beauty spectrum.
So, without further ado, here's our hot list …
THE NATURAL NUMBER ONE: Jayn Sterland, managing director, Weleda (UK & Ireland)
THE NATURAL BUSINESS DISRUPTORS: Jo and Stuart Chidley, co-founders, Beauty Kitchen
THE BEAUTY INNOVATORS: Alex and Kim Barani, co-founders, Kinetic Natural Products Distributors
THE ORGANIC MENTOR: Lorraine Dallmeier, director, Formula Botanica
THE CREATIVE CONSULTANT: Helen Yeardsley, beauty industry expert, Y Consultancy
THE ORGANIC HAIR CARE ADVOCATE: Tabitha James Kraan, founder, Tabitha James Kraan
THE BEAUTY MARKETING MAVEN: Ailish Lucas, blogger, The Glow Getter
THE FACE OF THE INDUSTRY: Janey Lee Grace, radio presenter and author
THE TRUSTED INFLUENCER: Fiona Klonarides, founder, The Beauty Shortlist
THE NATURAL EXPERT: Sonia White, managing director, Amarya
THE CERTIFICATION EXPERT: Mark Smith, director general, NATRUE
THE BOUTIQUE BEAUTY QUEEN: Imelda Burke, founder, Content Beauty & Wellbeing
THE PIONEERING FAMILY FOUNDERS: Clare and Rebecca Hopkins, co-founders, Balance Me
THE HOLISTIC BEAUTY HEROINE: Yelena Serebryakova, founder, Lena Wild
THE ANTI-GREENWASH CAMPAIGNER: Katie Hill, editor-in-chief, My Green Pod
THE CULT BEAUTY LEADERS: Dominika Minarovic and Elsie Rutterford, co-founders, BYBI Beauty
THE NATURAL SPA SPECIALISTS: Kirstie and Luke Sherriff, co-founders, Pinks Boutique
THE DEDICATED DIGITAL RETAILER: Mel Jenkinson, founder, Glow Organic
THE INDUSTRY TRENDSETTER: Lou Dartford, make-up artist
THE NATURAL SKIN FOOD GOURMET: Alex Nicolaou, founder, NINI Organics
THE CREATIVE BUYER: Mitch McCarthy-Kalischer, assistant category manager, Holland & Barrett
THE SISTERS ON A MISSION: Ariane and Delphine Chui, founders, ftoxins
THE ORGANIC GURU: Graeme Hume, founder, Pravera
THE BOUNDARY BREAKER: Emma Thornton, founder, TRUE Skincare
THE ORGANIC CHAMPION: Georgia Barnes, senior business development manager, beauty and wellbeing, The Soil Association
RISING STAR: THE ANTI-PLASTIC REVOLUTIONARY: Brianne West, founder, Ethique