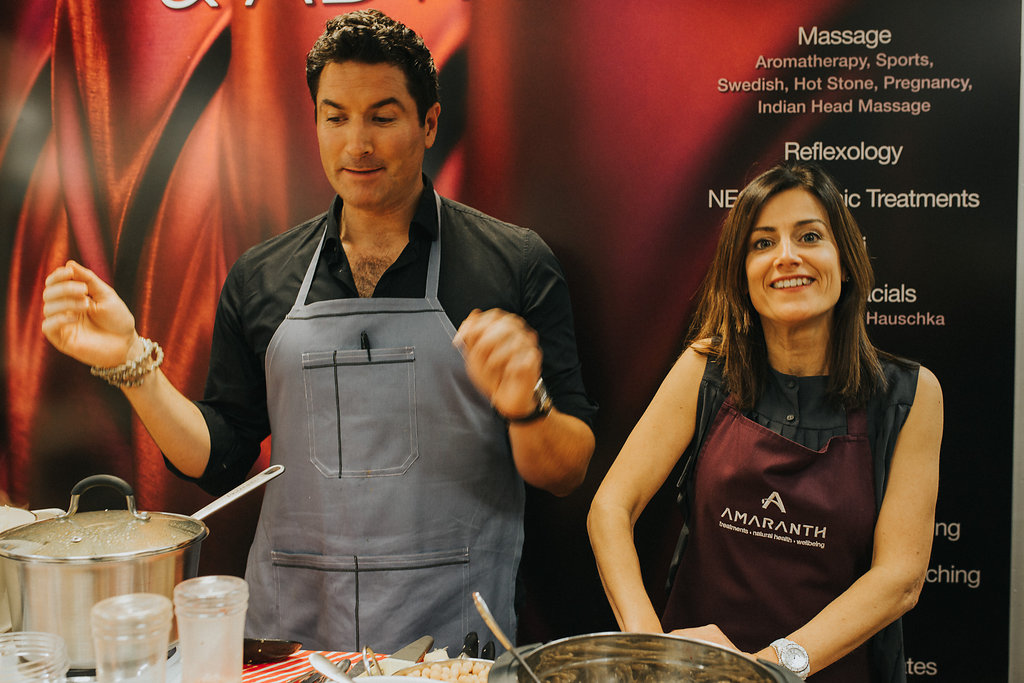 Natural health store Amaranth recently held a customer party to celebrate its fourth year, during which it won the Natural Beauty Best Independent Retailer Award.
Along with a live cooking demonstration by celebrity chef, author and nutritionist Oliver McCabe, who demonstrated recipes from his latest book The Fuel Food Cook Book, guests on the evening were also treated to music from Lucas Bernard.
The party was sponsored by Viridian Nutrition, and a range of healthy treats and tasters were provided courtesy of Amaranth suppliers including Booja-Booja, Coconut Merchant, Bounce Energy Balls, Heath & Heather teas and Creative Nature Superfoods. Customers were also treated to goody bags of natural beauty products.
"What an amazing evening we had celebrating four years of Amaranth and our Natural Beauty Retailer of the Year Award," says Amaranth owner Joanne Hill. "Thank you so much to our fantastic customers, friends and family for celebrating with us. A huge thanks to Oliver McCabe Fuel Food – we were privileged to have you in the shop cooking for us – and also Viridian Nutrition for everything.
"So many lovely people and suppliers helped us to celebrate with goody bags, gifts, pressies, etc. Thanks to Green People, REN Skincare, I Love Bramhall, Dr Hauschka Skin Care UK, Neom Organics London, Syno-Vital and Natural Trade Brokers.
As well as providing an opportunity to highlight the store's anniversary and its success in the awards, the event also saw the launch of Kate Humble's bodycare range, Humble, in the shop.
"The feedback was that they loved the texture and fragrances and we had some good sales, particularly of gift sets and hand creams. This affordable range allows us to introduce luxury, eco friendly, biodegradable products to all of our customers.  We had noticed a gap in our range for every day products that are free from SLS and parabens and the Humble range fills this gap perfectly."