Natural Products News shines a spotlight on a handful of the latest launches, campaigns, award wins and more from natural and organic brands and businesses.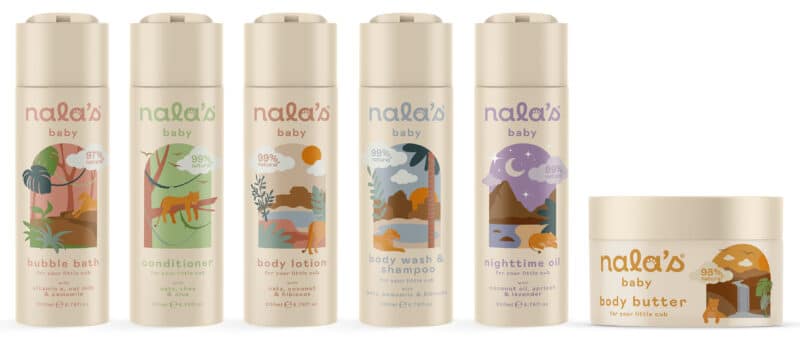 UK rapper and broadcaster Casyo 'Krept' Johnson and his co-parent, influencer Sasha Ellese Gilbert have launched naturally derived skincare brand Nala's Baby. Designed to be inclusive of all skin types, the Black-owned brand includes Body Wash & Shampoo, Bubble Bath, Conditioner and Body Lotion. The products are dermatologist- and paediatrician-approved, cruelty-free, vegan, eczema-friendly, tear-free, fully recyclable and made in Britain. The brand has also integrated educational technology into each product via a scannable QR code. "Creating Nala's Baby has been a passion project for us since the birth of our daughter, Nala," say the pair. "Accessibility to natural products that protect our children was a crucial part of development for us. With this in mind, Nala's Baby has been designed to truly cater for all skin types, with pricing that is competitive in the natural skincare market, all supported by a campaign that represents society."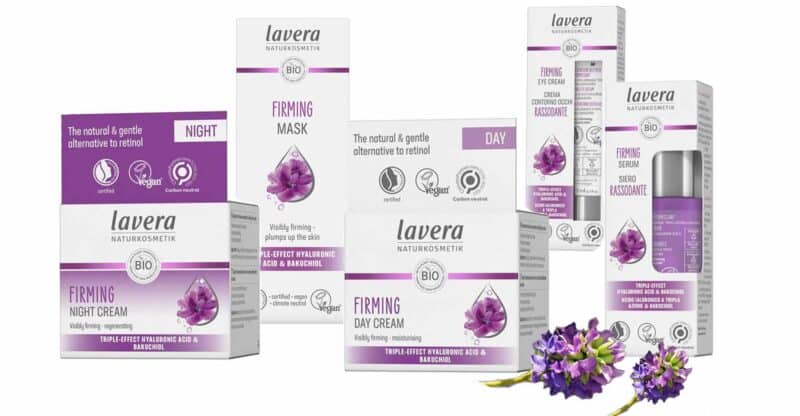 Natural and organic skincare brand Lavera has expanded and reformulated its Firming collection to include bakuchinol. Certified organic by NATRUE, the products are not tested on animals and contain no parabens, SLS, phthalates, paraffinum or petrochemicals. The line includes Night Cream, Day Cream, Eye Cream, Serum and a Facial Mask. The Firming Face Mask has a gel-like consistency and is enriched with bakuchiol ­– the natural and organic alternative to retinol – combined with hyaluronic acid to deeply hydrate and visibly plump, smooth and firm skin. The Firming Serum is enriched with bakuchiol and hyaluronic acid to intensely hydrate the skin whilst stimulating the skin's own collagen system, reducing wrinkles and ensuring a plump, radiant complexion. The Serum melts into the skin, providing intense moisture and leaving it looking and feeling firm, soft and smooth.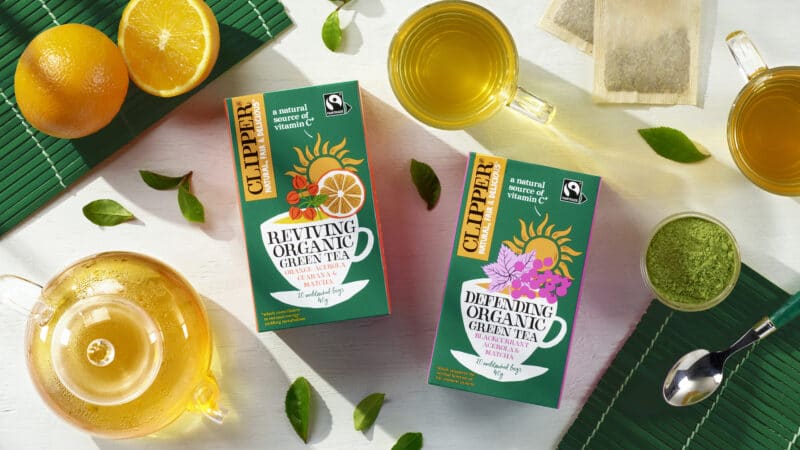 Clipper Teas has launched its organic and Fairtrade-certified Super Greens range made using the superfood acerola, a cherry-like fruit which provides a natural source of vitamin C, helping contribute to a healthy metabolism and support the normal function of the immune system. Each tea bag, made from plant-based, biodegradable, unbleached and non-GM materials, contains at least 15% (12mg) RDA of vitamin C. The new range comes in two flavour combinations: Organic Green Tea Reviving: with orange, acerola, guarana and matcha; and Organic Green Tea Defending: with blackcurrant, acerola and matcha. Bryan Martins, Clipper marketing & category director at Ecotone UK, says: "Our functional teas perform for those are conscious about their health, tapping into the wellness trend while also catering to those new to the category with fresh and delicious taste profiles."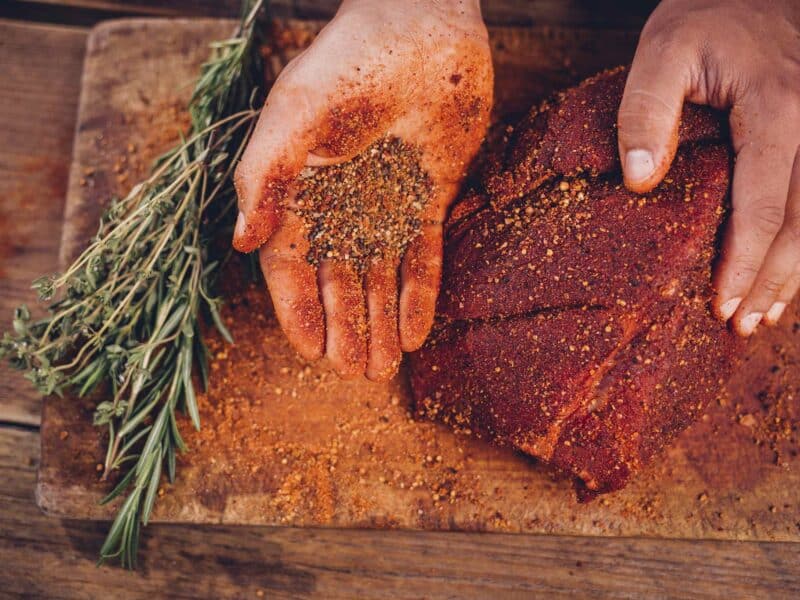 Lähde by EHL Ingredients have introduced five new African-inspired spice blends: two seasonings from Ethiopia – Mimita and Mekelesha; Moroccan La Kama; Tabil from Tunisia and Algeria; and a Nigerian jollof rice seasoning. The dry mixes are versatile for use on meat, fish, vegetable and plant-based foods, and are available in vegan, non-allergen and organic formats. Tasneem Alonzo, joint MD at Lähde, says: "Summer gatherings … are back on in a big way and we know informal dining, sharing foods and exotic cuisines are going to be a hit over the summer months. African food is a bit of a breakout star, as illustrated by the number of African-themed restaurants and operators opening up on high streets across the UK … It's a really lucrative market right now and one that we expect to grow as consumers are seeking out foods they perhaps haven't tried before and want to experiment with themselves at home."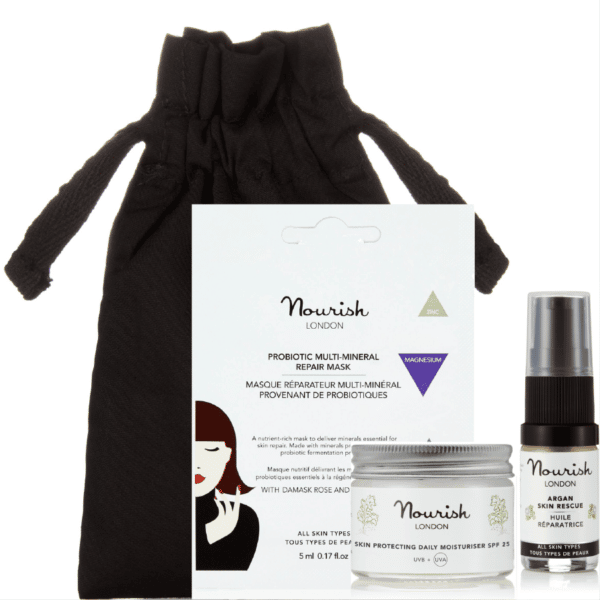 Organic and vegan skincare brand Nourish London has launched a new Summer Sun Kit, containing three travel size summer skin saviours, including Skin Protecting Daily Moisturiser SPF 25 (15ml), Argan Skin Rescue (5ml) and Probiotic Multi-Mineral Repair Mask (5ml). The anti-ageing daily moisturiser protects the skin from UVA/UVB rays and environmental pollution with non-nano mineral sun filter zinc oxide and antioxidants, including turmeric, bisabolol and Tocopherol. Hyaluronic acid and hexapeptide hydrate and quench the skin, while ceramide-rich argan, kale, pumpkin seed oil and rose of Jericho protect the lipid layer to firm and smooth the skin. Soothing actives of aloe vera and borage oil calm redness and inflammation, resulting in nourished, replenished and glowing skin. The items come packed in a handy black cotton bag for beauty on the go.