Natural Products News shines a spotlight on a handful of the latest launches, campaigns, award wins and more from natural and organic brands and businesse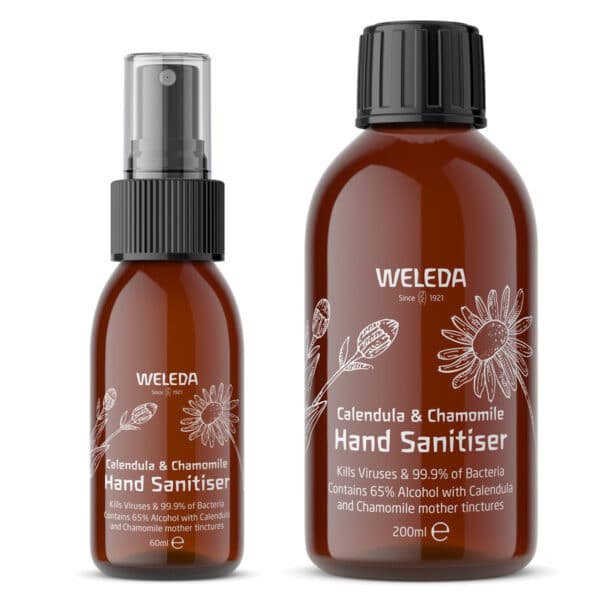 Weleda has launched its new Calendula & Chamomile Hand Sanitiser made with all-natural ingredients, including organic grain alcohol, that provide effective antibacterial and antiviral properties, with tests showing that it kills 99.9% of bacteria and viruses found on hands. The calendula and chamomile in the sanitizer are home-grown organically in Weleda's biodynamic herb gardens in Derbyshire. The addition of glycerol to keep skin supple, along with pure essential oil of grapefruit to provide a delicate fresh natural fragrance, make this hand sanitizer both skin friendly and a pleasure to use. The vegan formulation is made with 100% organic plant ingredients. Weleda Calendula & Chamomile Hand Sanitiser comes in recyclable amber glass packaging decorated with botanical drawings of chamomile and calendula and is available in a 60ml spray and a 200ml refill size.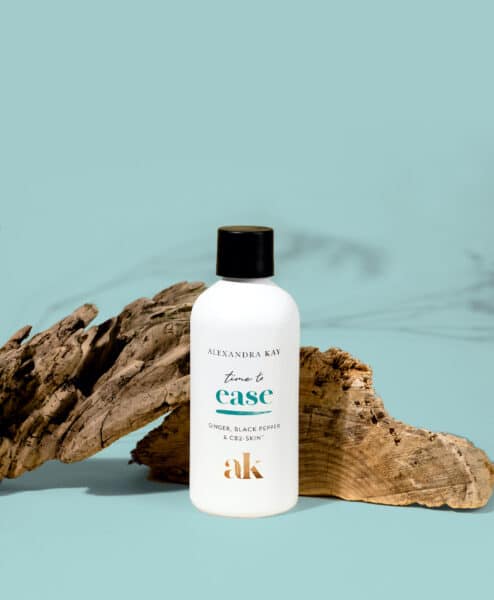 New from Green People come Alexandra Kay Time to Ease Muscle Relax Body Oil and Time to Soothe Scent Free Body Oil, both incorporating a 'breakthrough phytoactive' CB2-Skin Biofunctional to offer skin-calming and relaxing benefits. Time to Ease Muscle Relax Body Oil is a relaxing, herbal body oil blend for massage and is ideal for aches, pains and relieving tired muscles. It combines CB2-Skin Biofunctional with ginger and black pepper to provide warming heat relief and peppermint and eucalyptus to soothe and calm. Time to Soothe Scent Free Body Oil supports the skin barrier with a soothing, moisture-retaining blend of pure plant actives. Along with CB2-Skin Biofunctional, it features cold-pressed hemp and rosehip seed oils to provide reparative omega fatty acids. Scent-free, it is suitable for blending with Alexandra Kay essential oils.

Plant-based chocolate brand LoveRaw has launched three new M:lk Choc Bars: Smooth Choc, Caramel and Orange. The bars use a new vegan recipe to give a smoother texture as the brand looks to 'expand the possibilities and taste credentials' of vegan chocolate. They are also gluten-free, free from palm oil and artificial ingredients. "At LoveRaw we are always innovating and trying new flavour combinations and recipes to ensure our chocolate is the best tasting it can be and it's very exciting to welcome in the new Smooth Choc, Caramel and Orange bars," says LoveRaw co-founder Manav Thapar. "By making these gluten-free as well as plant-based we've opened up the brand to a whole new audience, which allows us to continue our mission to make great tasting chocolate available to all."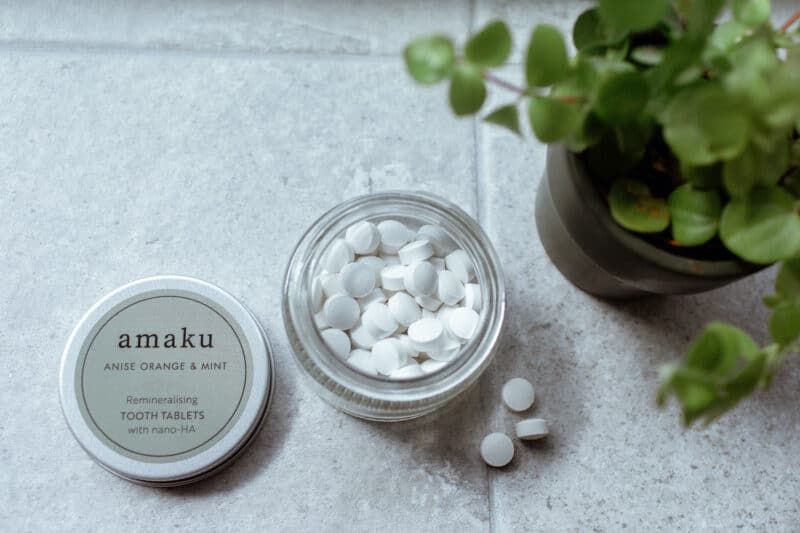 New oral health brand Amaku has launched Anise Orange & Mint Remineralising Tooth Tablets with Nano-HA to combine effective natural ingredients and sustainability with luxury. The tablets are formulated to strengthen, protect and whiten teeth. Containing natural minerals and nano-hydroxyapatite, a bioavailable fluoride replacement and, says the brand, 'the gold standard ingredient for oral health products in Japan', Amaku tooth tablets come in a pressed powder formula which is enhanced with natural oils of citrus, anise and peppermint. The product is vegan and gluten-free. Founder Vanessa Cox says: "I wanted to create something that was driven by science but still luxurious and enjoyable to use. Sustainability is also something I'm incredibly committed to so creating something that encapsulated all these points was important to me … This is toothpaste redefined, cleaner, purer, with no hidden nasties."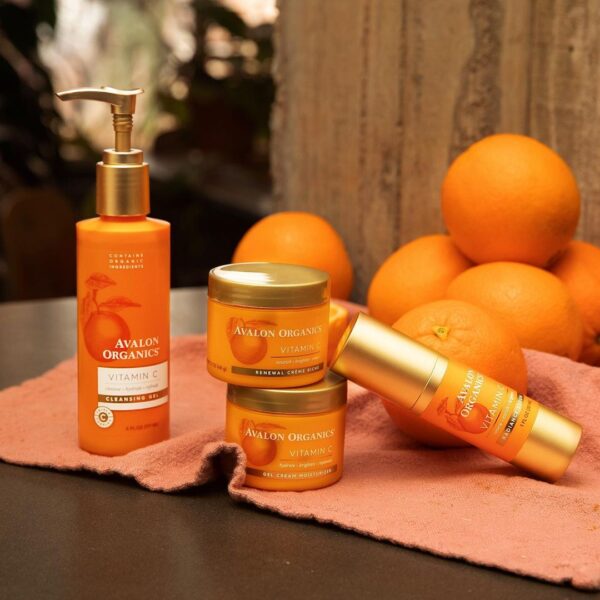 Avalon Organics' best-selling skincare line, Intense Defense, has undergone a rebrand to capitalize on the vitamin C skincare trend. The key ingredients of the range include Triple C Complex, which combines vitamin C in three forms: ascorbic, ascorbyl glucoside and vitamin C ester. Also included is kakadu plum which has over 100 times more vitamin C than oranges; olive squalene to moisture and protect skin from free radicals; anti-inflammatory and antioxidant milk thistle to detoxify and calm; and antioxidant turmeric and liquorice root extracts to promote radiance. The range includes Cleansing Gel, Radiance Serum, Renewal Crème Riché and Gel Cream Moisturizer. All Avalon Organics products are either NSF certified contains organic ingredients or USDA certified organic. The brand is BUAV-certified cruelty-free.