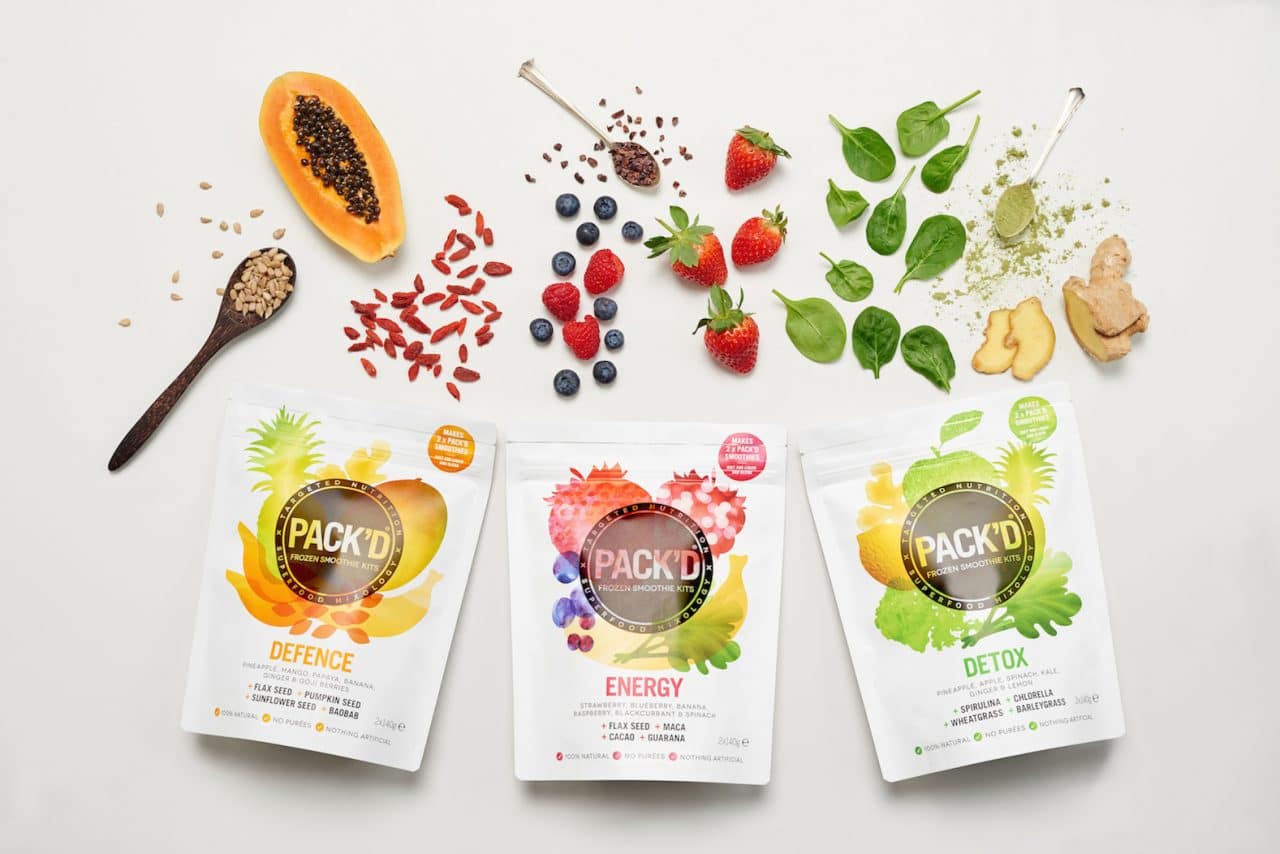 PACK'D has expanded the reach of its Frozen Smoothie Kits – available in ENERGY, DETOX and DEFENCE – by gaining listings on Ocado and Amazon Fresh.
Rebel Kitchen has announced a new line extension of its organic coconut water range by introducing a large 750ml pack to complement its 250ml and 473ml formats.
Kalamata Premium Olive Oil has launched its Organic Extra Virgin Olive Oil in the UK, made from olives extracted from the koroneiki olive tree. It is described as having a robust flavour, combining the scent of fresh grass with fruity undertones.
Hilltop Honey, based in Caersws, Powys, has secured £368,000 of funding from NatWest and Lombard to expand its business through purchasing and refurbishing new premises.
Shaken Udder has launched into the yoghurt pouch sector with YogOaty, a high protein, healthy range of kids pouches made with 100% natural ingredients: British yoghurt, fruit and oats.
FUEL10K has been announced as the Official Breakfast Partner of Human Race for the 2017 triathlon season, which kicked off in May. The brand will be giving out its Protein Boosted Breakfasts at each event.
Nairn's has introduced its baked Gluten Free Snackers, made using wholegrain oats, as a healthier alternative to crisps. They are available in Cheese, Salt & Balsamic Vinegar and Smoked Paprika varieties.
All-natural snack brand Soffle's Pitta Chips has gained it's first national listing across the UK with Ocado. The chips are available in Spring Onion & Italian Cheese, Chilli & Garlic Mild and Rosemary & Thyme.
Raw Bean has launched Bean Bags, what it says is the first pyramid coffee bag on the market, offering a fully biodegradable single-serve coffee option.
Tigg's has created a new all-natural dressing – Smokin' Tomato. Described as succulent and tangy with a smattering of smoked paprika, red chilli and a dash of apple cider vinegar.