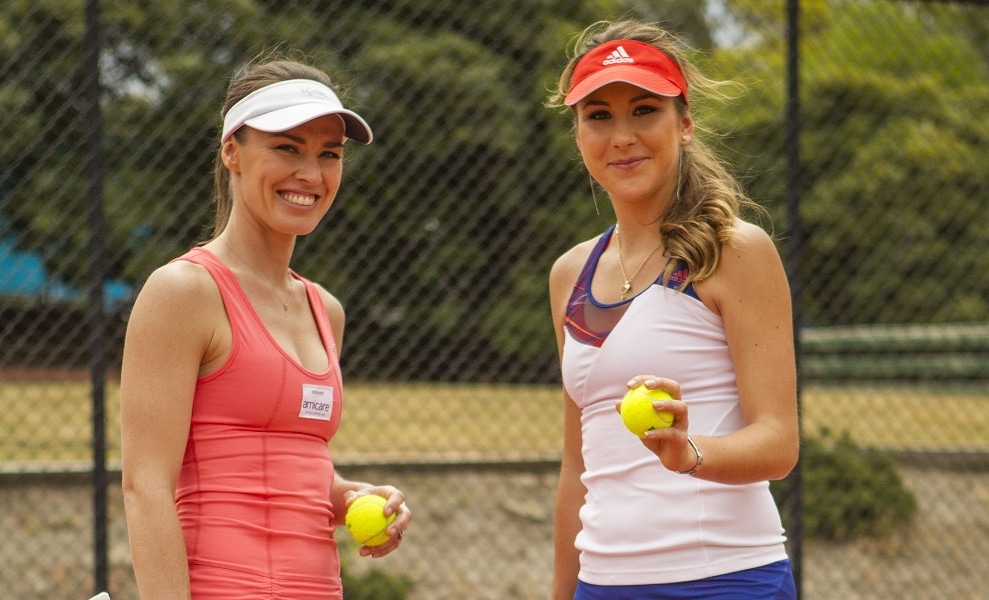 Nelsons has announced a PR and marketing campaign for 2014 in which it has teamed up with tennis great Martina Hingis and World Junior No 1 Belinda Bencic to endorse its Arnicare Arnica Cooling Gel.
Hingis still holds the record for becoming the youngest No 1 player in history and has won five Grand Slam singles and nine Grand Slam Women's Doubles titles. She commented: "I'm a big fan of Nelsons Arnicare Arnica Cooling Gel; I massage it in to help relieve the heavy feeling in my legs after exercise or just after a day of being on my feet for too long." She also tweeted "glad to represent #arnicareUK! Love cooling gel, great companion after an intense match!".
Bencic, who won the Wimbledon and French Open titles in 2013 and is now making her first foray into Grand Slam events on the WTA Professional Tour, also said she liked to use the gel after training for its cooling sensation.
Alessandra Godio, Nelsons Arnicare brand manager, said: "We are really excited to have teamed up with the tennis duo in 2014 Nelsons Arnicare Arnica Cooling Gel. We hope that working with Martina and Belinda will help to raise the profile and awareness of the product within the target market."