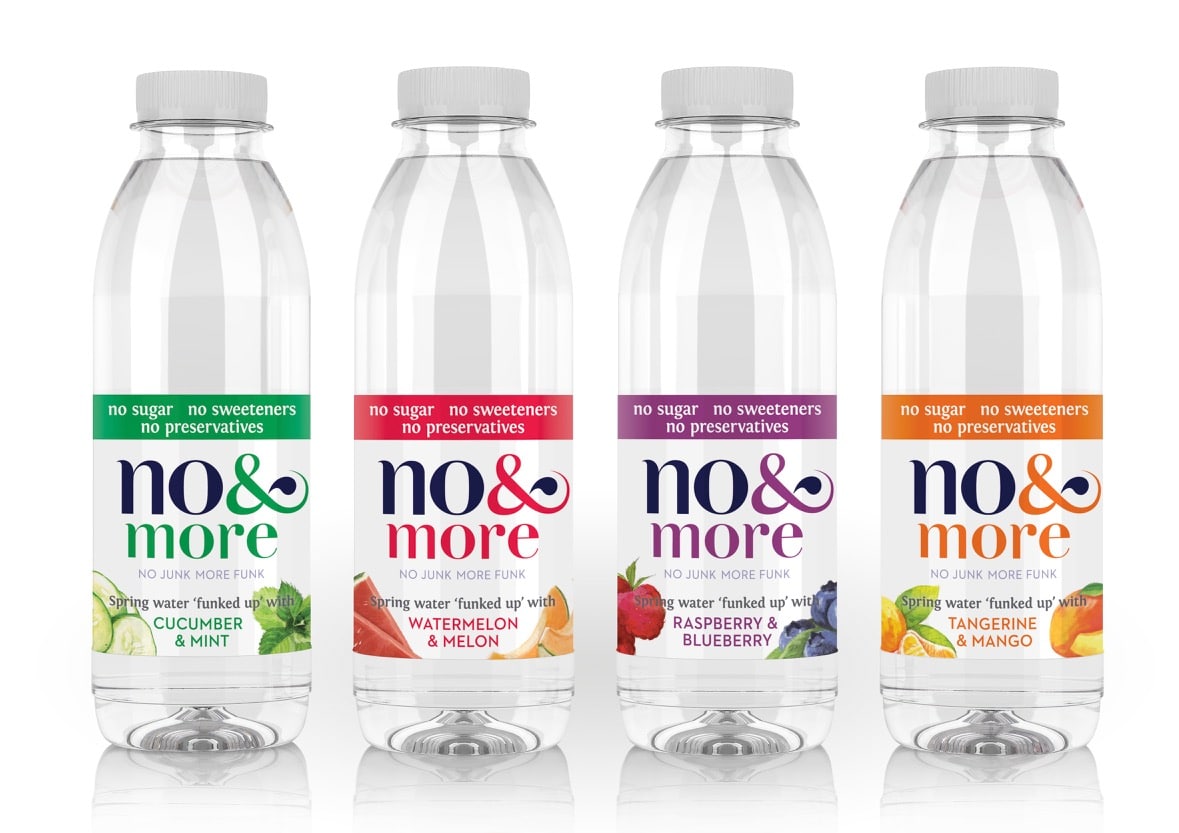 Sugar-free flavoured water brand Nuva has relaunched under the new name no&more.
Made from spring water from the Loire Valley, the fruit-flavoured drinks are free from artificial sweeteners and preservatives as well as having zero calories.
The four varieties, which have a 'No Junk, More Funk' slogan, are: Cucumber & Mint; Watermelon & Melon; Raspberry & Blueberry; and Tangerine & Mango.
Brand MD Christine Renier says: "We are excited to be making such a great milestone with the rebrand and we have secured several nationwide retail listings. We believe that no&more will attract new customers to the brand, which will drive sustainable growth through incremental sales, by attracting like-minded health-conscious consumers.
"In the last few years there has been a significant focus on the role of water and maintaining a healthy lifestyle. However, drinking plain water can be a challenge with the average British person drinking just 200ml of water a day. no&more bridges the gap between existing plain and flavoured waters, and pioneers a new category allowing people a healthy alternative to stay hydrated."