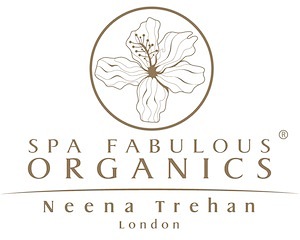 Spa Fabulous Organics' ever-growing list of celebrity followers now includes Magi Vaughan, Downton Abbey's make-up artist who uses the products to help create a flawless complexion on set.
Magi says she loves the range "for its natural ingredients as it feels so gentle on the skin. It helps when skin is stressed". She is devoted to A Little Pot Of Heaven eye cream and says "It's genius. It gives a lift and feels beautiful. I've tried it on anyone who comes into the trailer, it's a big hit!"
Visit www.spafabulousorganics.co.uk to see the full interview with Magi and go behind the scenes of Downton Abbey with MyAnna Buring who plays Edna.
To find out more about this amazing range, watch MyAnna Buring's (actress, Twilight and Downton Abbey) interview with Nicola Bonn (Heart FM DJ and beauty blogger) on YouTube (MyAnna Buring: "What's In Your Beauty Bag?" With Nicola Bonn) http://bit.ly/171USeK and discover why Bliss for your Skin face oil and A Little Pot of Heaven eye cream are her red carpet beauty essentials.