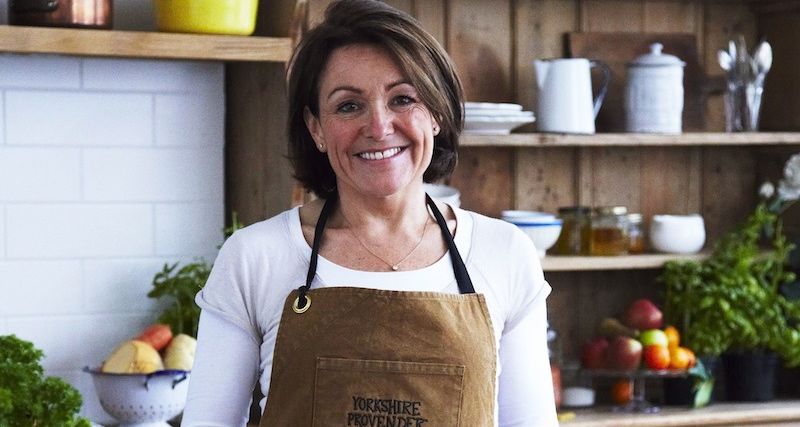 Founder and owner of Yorkshire Provender Belinda Williams has won the Hera Natwest everywoman Award which celebrates female business owners aged 50 and over.
The Natwest everywoman Awards recognize Britain's female entrepreneurs and are now in their 12th year.
Commenting on the win, Williams told Natural Products: "I am absolutely thrilled to have been chosen as the winner of the Hera category in the NatWest Everywoman Awards. It is such an honour to have been picked from so many amazing female entrepreneurs and very humbling. All I have ever done is follow my passion and it is great to have been rewarded for that!
The recognition comes at a time when Williams is also experiencing great growth in her North Yorkshire company, with recent Kantar data showing that retail sales for Yorkshire Provender in 2014 rose by 56%, representing an 85% growth in the four years since the company moved into its Leeming Bar premises.
The company has also seen a 28% growth in turnover in under a year (currently at £4.7 million) and has plans to double the size of its factory, creating 30 new jobs, through an investment of £2 million. This, it is predicted, will lead to a further 80% growth for the company over the next three years.
Williams says: "We are now about to embark on a massive expansion – doubling our capacity, employing many more people and developing even more delicious products but staying true to our principles; it is a challenging but exciting time for us and a fantastic time to have been recognized for what we do!
"Our Yorkshire provenance is core to who we are, and vitally important to our success," explains Williams. "With a name like Yorkshire Provender, consumers are prepared to trust a 'real' brand more than something dreamt up in a faceless corporation.  We source ingredients from local suppliers as much as possible – we buy herbs from a York grower, and cheeses from Wensleydale Creamery. We try to use seasonal ingredients that our consumers would use if making soup themselves at home."