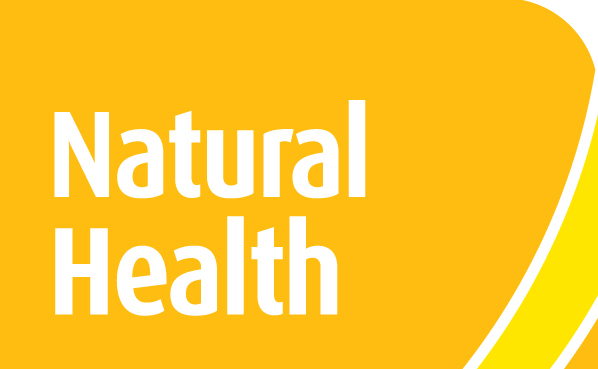 A variety of factors have contributed to the rise of the 'clean label', from health and environment to sustainability and trust, and its popularity shows no signs of abating as more and more brands catch on.
According to Mintel, the products of the future will need to 'satisfy an even greater number of requirements to meet customers' and regulators' demands' as expectations for clean labels evolve and become increasingly commonplace.
This rising demand for natural, clean label products has kept Natural & Organic Products Europe (NPE) ahead of the curve since it first launched in 1997. Renowned for showcasing the strongest innovation from around the world – in certified organic, GMO-free, vegan, vegetarian and sustainable health and wellness – the show promises to be no exception this year, when it returns to Excel London for two days in April (22-23).
At the show, retailers and buyers wishing to take advantage of this growing trend will be met with an extensive offering of clean label VMS and health innovation to discover.
A push for clean label … has been a long time coming in the supplements industry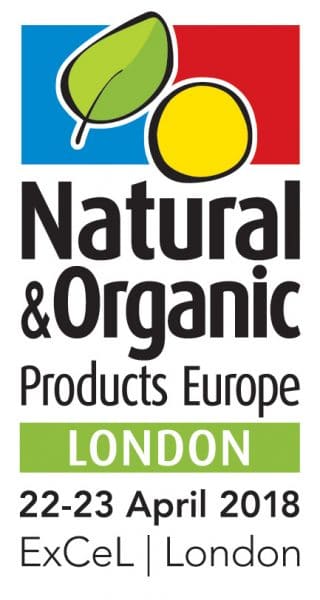 Transparency and traceability
Speaking on behalf of Garden of Life – a US brand of VMS launched in the UK late last year and distributed by Kinetic – Jeffrey Brams, vice president of international business and science, says: "We think of clean labels with our foods, and demand in ever-increasing measure the food attributes that matter most to us, for example organic certification, third party certifications, and other indicia demonstrating full traceability.
"Our consumers are buying our products specifically to enhance their health and wellbeing. It's critically important that they see us delivering on that promise with fewer, simpler, and more familiar ingredients rather than pharma chemicals. Our customers increasingly expect this to be our industry's definition of clean label and they deserve it," he explains.
Brams goes on to comment on the 'meaningful relationships' formed by independents with their customers: "What differentiates the local healthy food and supplement retailer is, in part, its ability to form meaningful customer relationships through educated and passionate employees. The best retailers are seeing their new role as curators of the 'best in health', and their stores are becoming trusted environments for this. Nothing speaks to this need better than traceability. Certifications such as organic, non-GMO, kosher/halal, vegan, and Informed Choice all provide consumers the assurances of clean, traceable ingredients and provide retailers a unique advantage."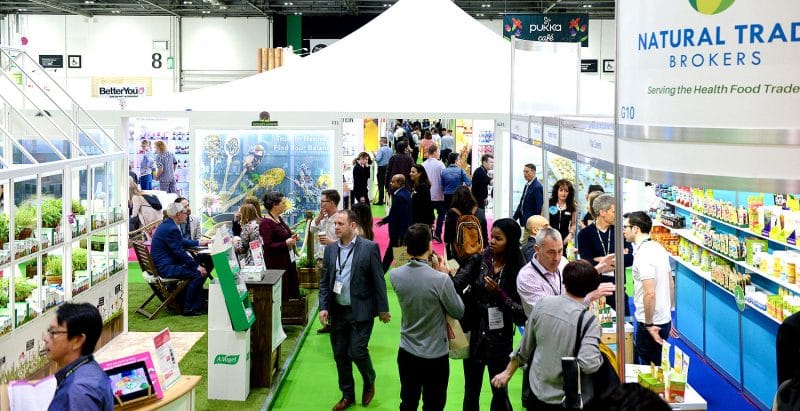 In its recently-published Organic Market Report 2018, the Soil Association revealed that the 'UK organic market is now in its fifth year of strong growth and is worth £2.09 billion', with the organic beauty and wellbeing sector worth £61.2 million; growth which will be well represented on the show floor. G&G Vitamins, Treat Me Nice UK, Vidya Europe, Motion Nutrition, KIKI Health, Lifeplan Products, Living Planet, Garden of Life, and Pukka Herbs are just some of the certified organic health brands on offer for 2018.
Clean label innovation
Viridian Nutrition, which has been an advocate of clean label VMS and nutrition powders, will be among the brands introducing their latest offerings at the NPE. Joining them are: Wild Nutrition, A.Vogel Herbal Remedies, Coyne Healthcare, BioCare, Natures Aid, Terranova, The Naked Pharmacy and Wiley's Finest (recently interviewed by NPN about its approach to transparency).
"Viridian has been clean label since we started nearly 20 years ago. A push for clean label – covering provenance of ingredients, manufacturing aids/excipients, GM and animal testing – has been a long time coming in the supplements industry," says Cheryl Thallon, managing director, Viridian Nutrition.
Despite the importance of certifications, I think ingredients will always trump certificates, as it's what you are putting in your body
"Clean ingredients and full-declaration clean label is what we should expect to find on supplements sold in health food stores. Clean label gives a clear point of difference for the specialist stores versus the mass market," she says.
Elizabeth Adams, e-commerce buyer at bodykind, agrees that customers are actively researching and becoming much more informed about green washing: "It is especially important that labelling is clear and that all ingredients are listed in supplements. I make sure we don't work with any brands that green wash. Despite the importance of certifications, I think ingredients will always trump certificates, as it's what you are putting in your body," she says.
New products to be launched at the show include:
Viridian: Nordic Forest Blends organic beverages
Natures Aid: vegan probiotics and MCT oil
Wiley's Finest: Bold Vision eye care product
Vidya Europe: 95% Organic Turmeric Extract, Organic Ashwagandha Extract and Organic Moringa Oil
Wild Nutrition: Turmaforte Full Spectrum Turmeric
Vitae Natural Nutrition: Vitadigest Enzymes
Optibac: daily immunity probiotics
Coyne Healthcare: Bio-Curcumin and Origine 8
Enzymedica: Acid-Soothe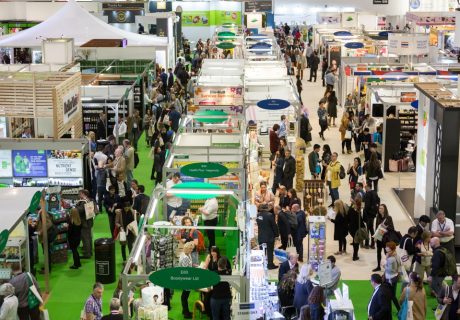 In addition to certified products, NPE will also showcase many sustainably-sourced, free-from, natural health and wellness brands who put transparency of ingredients at the core of what they create. Included in that list are: Biodane Pharma A/S (dietary supplements); Bionativa (organic hemp); Brabetz Holding (dissolving tablet supplements); Alkanatur Drops (alkaline water filter); CBD Health Foods (Canabidol – CBD oil); Equisalud (natural supplements); Georganics (oral healthcare); Love Life Supplements (nutritional supplements and powders); Oliveleaf (chaga, hemp and turmeric oils, powders and capsules); Treat Me Nice (magnesium products); Vital Proteins (collagen based supplements); and Wunder Workshop (Ayurveda-inspired turmeric supplements and teas).
"More and more questions are being asked about the source of the ingredients, eg where are the herbs actually from and how are they farmed, what fish is in the fish oil and where do they come from, and how are they ensuring sustainability? These are all types of questions that manufacturers should be prepared for and able to give a good answer to," says nutritional therapist Shona Wilkinson, who'll be facilitating a panel discussion about 'ingredients for success' in the Natural Products Talks Theatre on the opening day.
"I think this is a great trend and it's good to see consumer demand putting pressure on manufacturers to up their game as far as clean labelling and transparency is concerned. We are in the health industry and it is our duty to only provide supplements for our consumers that are healthy, effective and good for us as well as the planet," she says.
To view the initial exhibitor list, please visit www.naturalproducts.co.uk/exhibitor-list.
To register for a free trade ticket, please visit http://bit.ly/2o12jpj