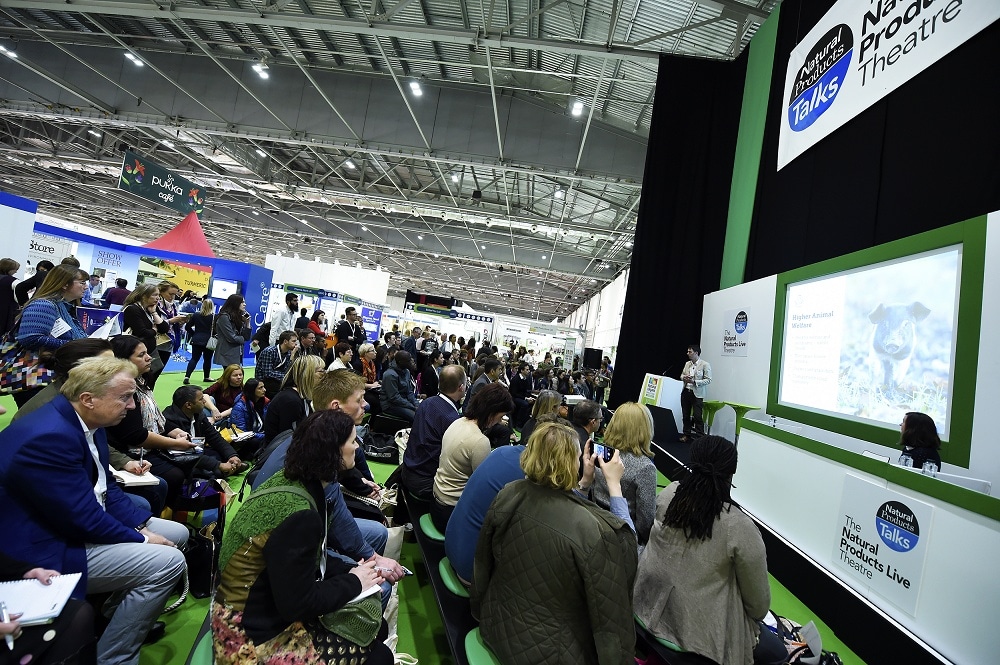 Retailer and food educator Gabrielle Jondet from Peckham's in Glasgow joined the Soil Association's Lee Holdstock at Natural & Organic Products Europe last weekend to inspire retailers to make the most of their organic offers to increase sales.
In the Boost Your Organic Sales talk, Holdstock highlighted the fact that independent retailers have a real opportunity in the organic sector but that it is important to tell the story of organic in order to justify the real cost of the food.
After Holdstock highlighted the four main types of organic consumer – health-motivated; global citizens; real food seeking; and quality seeking – and the fact that the independents are really driving the organic market forward at the moment – Jondet went on to describe how to appeal to these consumers as well as creating new organic buyers.
"Generally our customers are really knowledgeable. We are one of the few markets where our customers are willing to spend money, and that's incredibly desirable – we're really lucky to have that. Our consumers are socially aware and ethical and want high standards. They value things like freshness and unprocessed food. They are looking for an authentic experience. They are looking for transparency in their food chains and they expect quality."
Jondet explained how vital effective merchandising is in supporting the positive message about the organic market, and highlighted the importance of every staff member getting involved in merchandising as well as having great knowledge about organics.
"Merchandising is part of every process that you do in the retail environment. It is really core, especially for small retailers where on a day-to-day basis you're incredibly busy and you don't tend to have a big budget for things like training, but it's really important where possible to invest in this."
She also flagged up the Soil Association's Visual Merchandising Guide and the resources and tools available through the organization. "It is about educating and inspiring our customers, so make sure that you are utilizing the resources available. Customers are looking for transparency and this is what the Soil Association gives them," said Jondet. "The postcards look fantastic on shelf – they have such a good message. They have given you the support you need for free and it complements what you're doing in store already."
She added: "Also ensure your suppliers are involved in your merchandising and with your staff members – that they are helping with things like training – because they are an amazing resource and if you ask them they will help you out. But it's important to make sure you ask."
Jondet highlighted the importance of getting the basics of merchandising right. "Look at your products and make sure they're fresh and appealing. In general consumers judge your products on your fresh fruit and vegetables – if they are a little bit tired the consumer will associate that message with the rest of your products. It is really important to make sure you have clean, consistently labelled products and that they are well displayed."
She flagged up simple techniques like how to line up products to look appealing and the use of traditional heritage items to create a rustic look and a feeling of naturalness and authenticity. Blackboards can be used to flag up key words like 'organic' and 'local', offer key facts about organic and highlight the benefits so that the organic message is consistently reinforced throughout the store.
"Customers are looking for a feel of tradition but they are also looking for well merchandised products that are good quality, and consistency in brand message. There are free props out there – suppliers will give you free empty packaging and so many other things – speak to your staff, speak to your suppliers, don't feel that you have to come up with all the ideas yourself. Really utilise the energy around you."
Jondet also emphasized the importance of actively involving customers through tasting events, dinners and meet the supplier events – which are a great opportunity to explain organic, to educate and inspire them as well, linking in to the benefits of organic.
Having worked mainly with independents, Jondet said she finds them really inspirational. "I think it is important that independents take the time to be creative and remember why they are in the industry," she concluded.