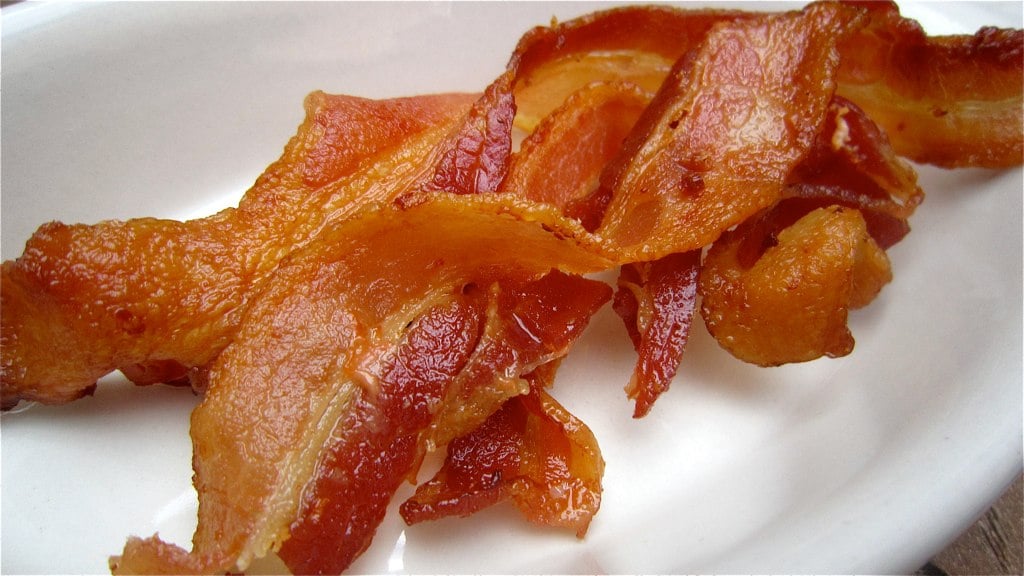 The International Agency for Research on Cancer's (IARC) recently published report into the carcinogenicity of red and processed meat consumption is unlikely to negatively effect the organic meat industry say producers.
The report by The World Health Organization's cancer agency concluded that consumption of red meat is "probably carcinogenic to humans" and that processed meat "was classified as carcinogenic to humans based on sufficient evidence in humans that the consumption of processed meat causes colorectal cancer".
The experts concluded that each 50g portion of processed meat eaten daily increases the risk of colorectal cancer by 18%.
However, Jonathan Rees, proprietor of Graig Farm Organics, told NPN that this type of "scaremongering" may in fact boost the organic market at the expense of non-organic. "The problem is that there are so many things that you can't pronounce in processed products. People are interested in organic produce because they know that they can eat with confidence. Our sausage and bacon sales this week have never been so high. People are uncertain about what is in other products and so they're going to organic."
Tim Finney, Helen Browning's Organic, added: "Processing takes multifarious forms. When you look at the ingredients list on the back of a sausage compared to a piece of pork, in the non-organic market, pork may be one of five, 15 or 25 ingredients, most of which you wouldn't dream of eating. I don't imagine we will see any affect whatsoever on our sales. I don't think that they will fall because I think out consumers are intelligent people who realise that eating bacon, organic or not, every day is probably not good for them but I think they are intelligent enough to know a little but of what they fancy doesn't do them any harm.
"I think that consumers who are buying from here or the 250 other great organic or natural food businesses in the UK have already made a decision and they know what they're doing. I don't think that these sort of things influence them that much."
The report may well reinforce the message that eating higher quality, sustainable meat, but less frequently, is the way forward.
Commenting on the findings, Friends of the Earth's senior food campaigner, Clare Oxborrow, said: "This should be a wake-up call that our diets urgently need to change. Evidence shows that high meat diets not only harm our health, they damage our environment too." She added that the government needs to do more to help people access healthy, sustainable diets, with less and better quality meat.
The report was published just before British Sausage Week (2-8 November).