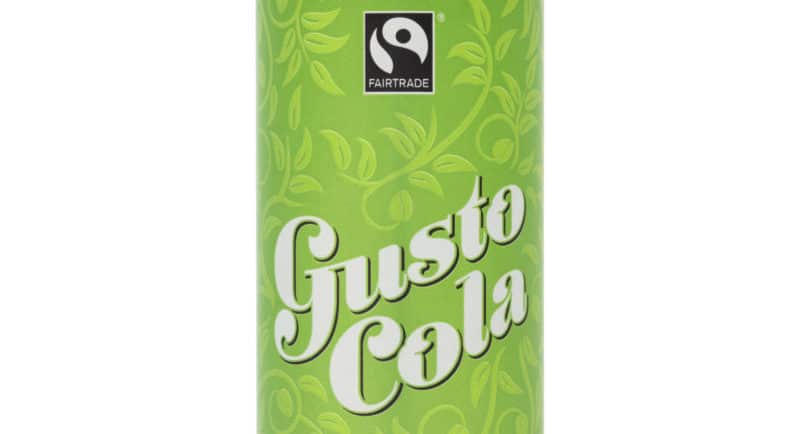 Gusto has launched the UK's first natural, low calorie and Fairtrade cola.
Available in a 250ml can, Gusto Cola is a blend of organic botanicals and spices, including African cola nut, Madagascan vanilla, neroli, cinnamon, nutmeg and coriander, designed to create an authentic cola taste.
At 50 calories a can – less than half the calories of regular cola – Gusto Cola combines organic and Fairtrade cane sugar with organic stevia leaf extract and Erythritol, a natural, zero calorie sweetener made from fermented plant material.