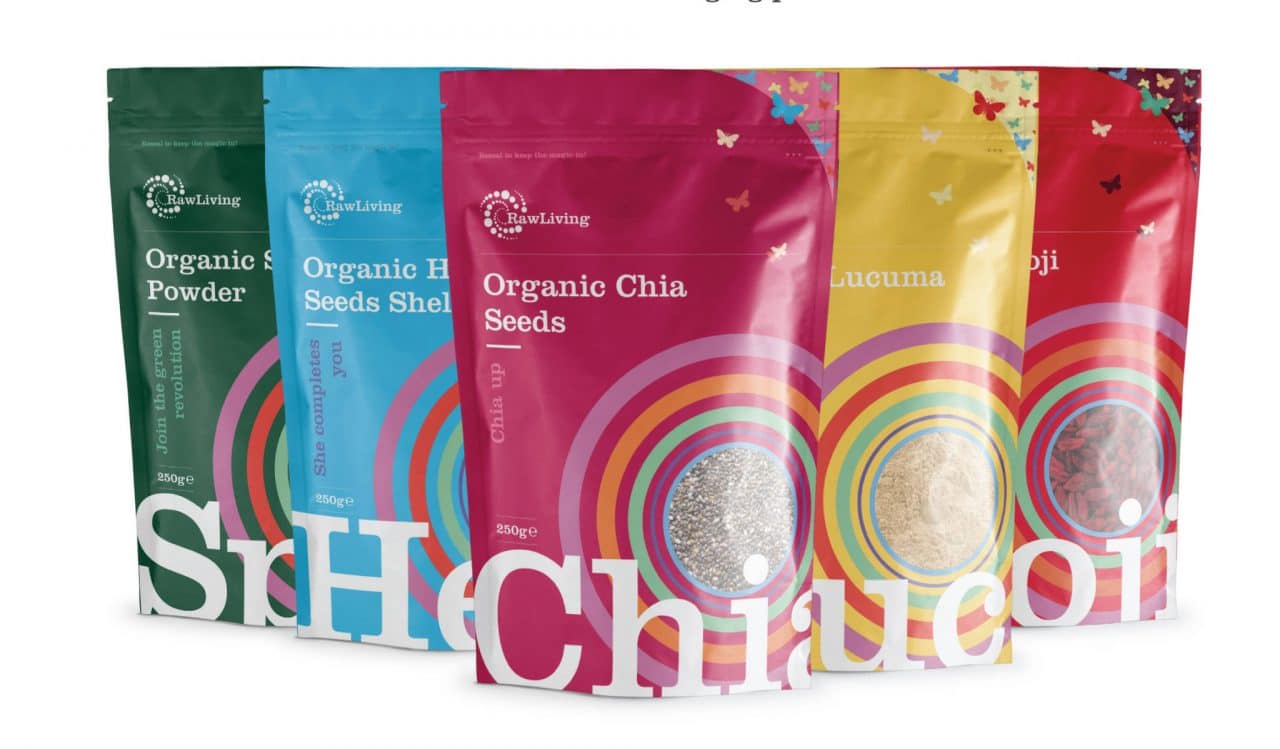 Ethical raw brand Raw Living is rolling out refreshed packaging for its range of organic superfoods.
The initial move covers 16 of the brand's organic superfoods – including Chia Seeds,  Bee Pollen, Lucuma Powder, Maca Powder, Goji Berries and Peruvian Cacao Nibs – with another 13 to receive a makeover soon.
New packaging has also being designed for two of Raw Living's other products – Activated Sunseeds with Shitake and Organic Magic Mix – and the brand is hoping to have repackaged a total of 30 items by the end of the year.
"It's something we've been wanting to do for ages," explains Raw Magic co-founder Kate Magic. "I set up the company in 2002 and the market is developing so fast, which is really exciting, so we wanted to keep up with what's going on and have now got something really vibrant which reflects what's inside the pouches. I think they look really fresh."
Magic says that the business if very personal to both herself and business partner Chris Wood, and the refresh was intended to reflect this. "These are the foods we eat everyday because we are raw vegan ourselves so  it is important that they are the best quality and hopefully that is going to come across in the new packaging – it's really coming from our hearts."
One of the new features of the packaging is a see-through window on the front. "These products are sensitive to light so you can't have them in a clear pouch, but people do want to know what they're buying, especially with superfoods because they are often new to people and they are not always sure what they are buying."
In addition, each pouch has a story. "Because of EU regulations we're really limited about what we can say, so I came up with some funny little anecdotes to amuse people in lieu of the information we would like to present but are not allowed to!" says Magic.