Natural Products News shines a spotlight on a handful of the latest launches, campaigns, award wins and more from natural and organic brands and businesses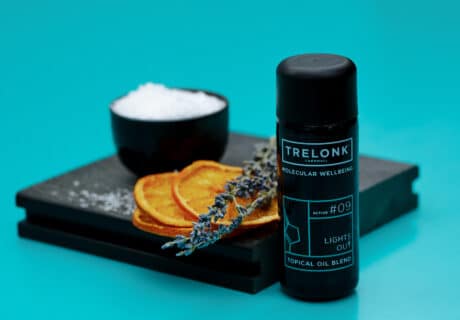 Harnessing the power of plants, Trelonk Molecular Wellbeing has launched with a collection of essential oil formulas to help with stress, joint and muscular concerns and sleep issues. Grown, extracted and bottled in Cornwall, the initial line includes Power Through products enriched with turmeric, ginger, blue chamomile, wintergreen, lavender and an active terpene to ease everyday aches and pains by providing soothing support and comfort; Head Strong essential oils which are designed to help improve mood, manage stress and diffuse tension; and Lights Out, which supports restful sleep with a relaxing and calming blend of clary sage, petitgrain, Indian sandalwood and HA lavender. The formulas are available as topical oils which can be used as massage oils or in the bath, and essential oil concentrates for inhalation and use with diffusers and burners.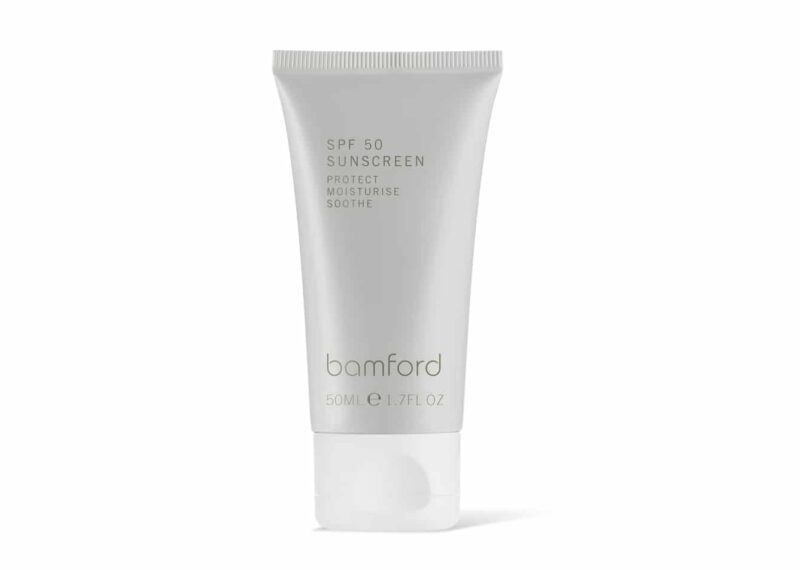 Bamford has revamped its range of high performance skincare with a fresh design and new packaging which has been reduced by 50% and is recyclable. Powered with over 75% ingredients of natural origin, the collection has also welcomed a new trio: Hyaluronic Glow Face Mist combines vitamin C from kakadu plum with a blend of hemp and orange hydrolats rich in antioxidants to improve skin radiance, boost luminosity and brightness; Vitamin C Serum is blends vitamin C with a rich antioxidant fruit complex to boost radiance and improve skin tone and texture so skin feels revitalized and hydrated; and SPF 50 Sunscreen is a broad-spectrum SPF to protect against UVA and UVB rays using golden seaweed complex and calming swiss pine extracts, which blends into the skin without leaving a chalky white cast.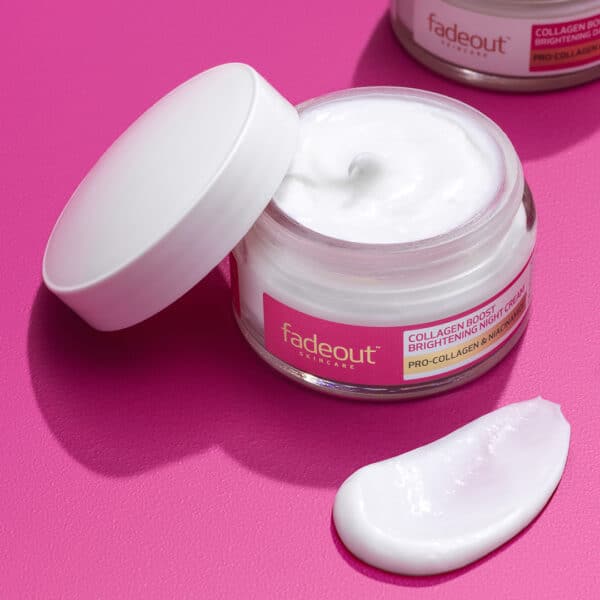 British indie beauty brand Fade Out has added to its portfolio of affordable and accessible skincare with its Collagen Boost Brightening Day and Night Cream duo. The Day Cream is formulated with ProCol1+, a plant-based peptide that boosts collagen synthesis while giving bounce and hydration to skin, and niacinamide to brighten and minimize pores. Natural AHA lactic acid encourages skin cell renewal and fades hyperpigmentation, while SPF25 and vitamin E  shield against external aggressors and pollutants. The Night Cream incorporates  boosted levels of the Day Cream's brightening hero ingredients of niacinamide and lactic acid in addition to rosehip seed and sacha onchi oils to help restore suppleness as it repairs overnight, protecting the skin's barrier function with fatty acids and antioxidants. Sodium lactate helps skin retain moisture and prevents it from becoming dry and dehydrated.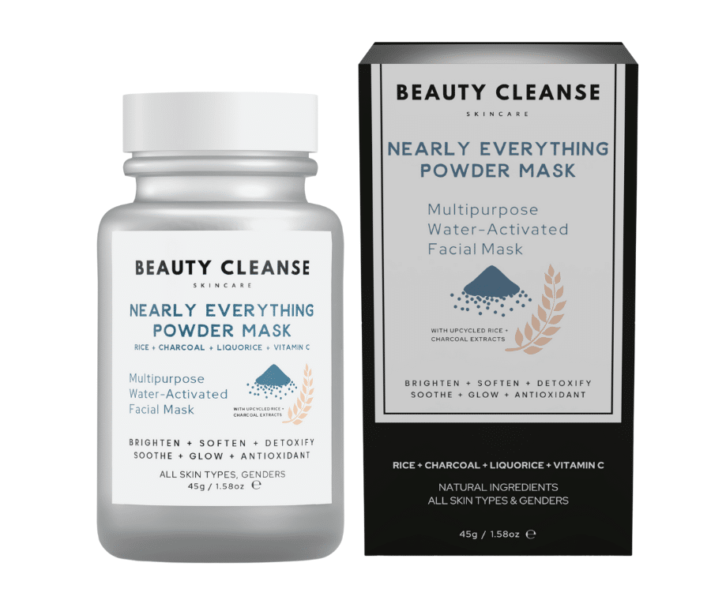 The latest creation from Beauty Cleanse Skincare is Nearly Everything Powder Mask – Rice + Liquorice + Vitamin C + Charcoal, suitable for all skin types. The organic, multipurpose and gender-neutral mask can be used for face, hands and feet. Waterless and superfood-powered it offers a one-size-fits-all solution for busy eco-conscious people looking to streamline their masking routines. The mask delivers a deep pore-cleansing action, providing skin with an instant radiance boost to reveal a clear and smooth appearance. Vitamin C brightens the skin and shields it from the damaging effects of pollution, and the mask is also enriched with turmeric root and aloe vera to help reduce inflammation, soothing and working to swiftly restore equilibrium to the complexion. The vegan, cruelty-free mask utilizes nutrient-dense upcycled rice and charcoal extracts which would otherwise go to waste.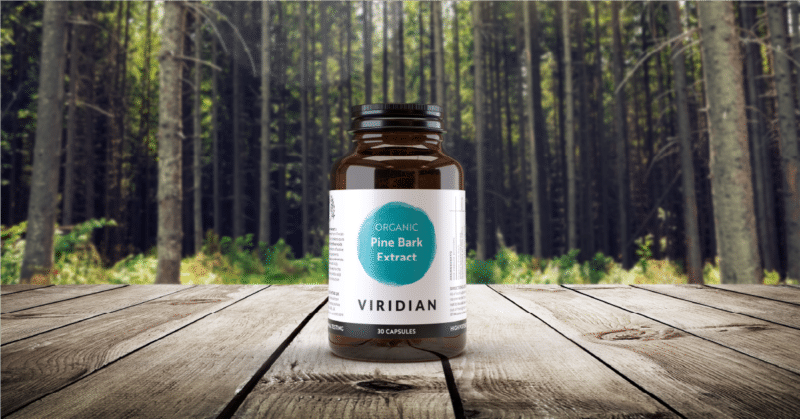 Viridian has introduced Organic Pine Bark Extract sourced from organically certified forests in Finland. Derived from the inner and outer layer of the Pinus sylvestris tree, the sustainably harvested and ethically produced extract is rich in naturally occurring oligomeric proanthocyanidins (OPC). Viridian's Organic Pine Bark Extract is standardized to 70% OPCs, making it a high potency formulation and a rich source of beneficial bioflavonoids. The ingredient undergoes a gentle water extraction that preserves the abundant polyphenol content to create a high quality pine bark extract. This innovation is the first Soil Association-certified organic pine bark extract to be unveiled in the UK. "Our Organic Pine Bark is responsibly sourced from trees grown in the Finnish Arctic, a location known for having one of the lowest pollution rates in the world," says technical director Aimee Benbow.